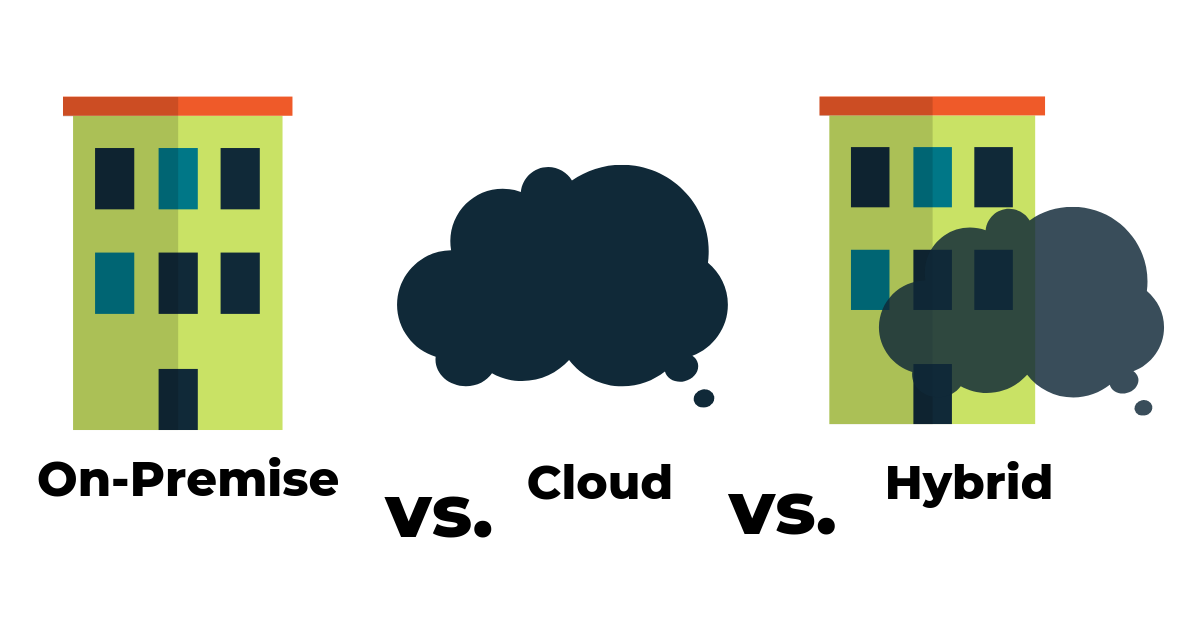 Which Phone System is Right for You?
Whether you are looking to install a new phone system, replace an existing system, or plan to expand, you have options. Here at MVDconnect, it's our job to educate and lay out the best solutions for each of our clients who are beginning one of those three processes. We'll help you find which phone system is right for you.
Unless you have some technical background in telephony, it can get tricky and confusing about what to do with your business communication needs. Should you go/stay with an On-Premise system, go Hosted with VoIP, or maybe a Hybrid of both would marry well with your growing company?
One system is not universally perfect for everyone. Let's layout the basic definitions of each type of phone system, and compare the pros and cons, so you can understand the direction that fits best with your communication needs.
On-Premise
Typically, large corporations prefer to have their phone systems in-house. This requires the business to bring in all the hardware, and work closely with a partner like us, to design and build an entire communication system. On-Premise solutions are based off a Standard PBX or Sip Trunking.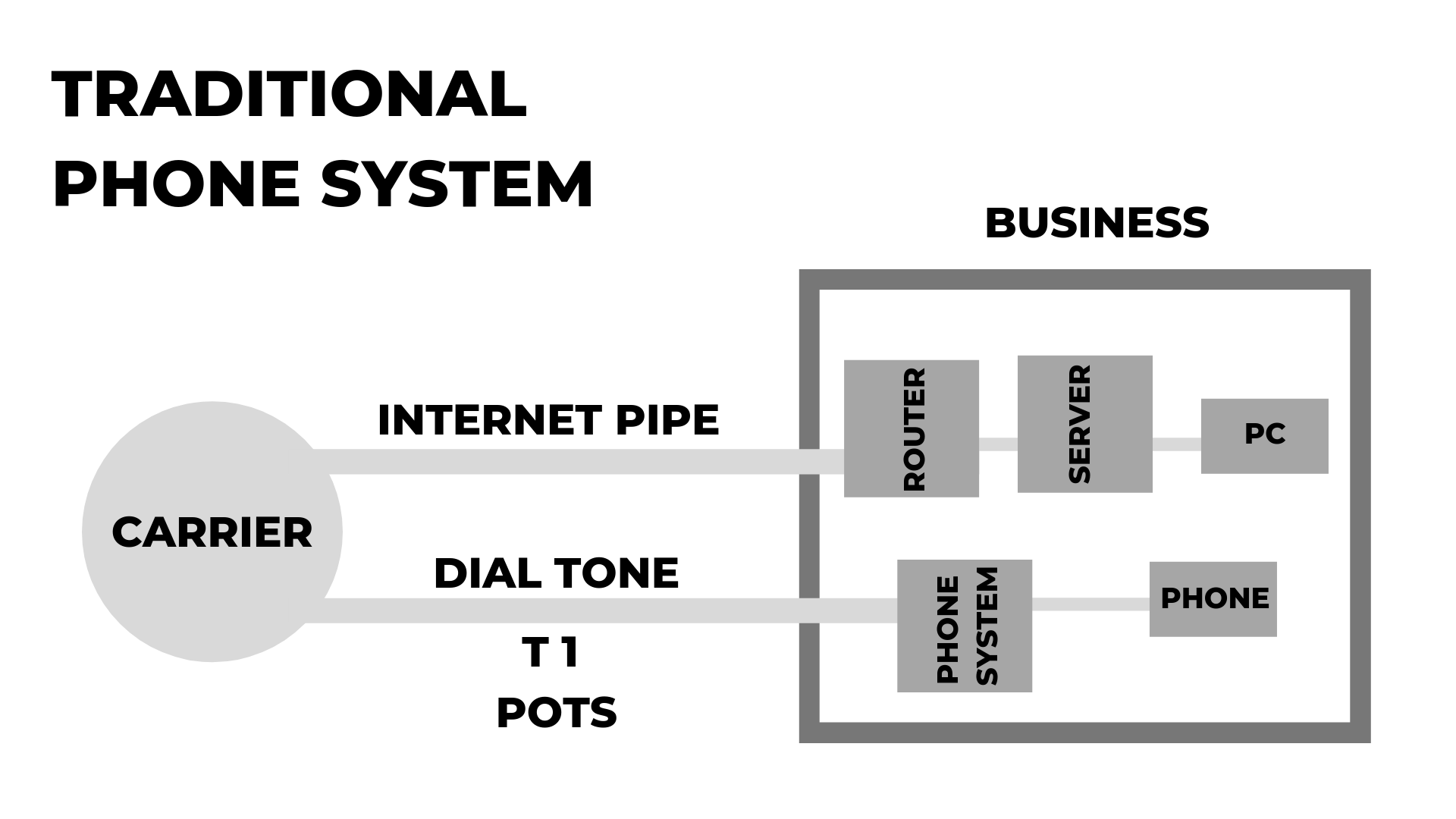 Benefits to an On-Premise Solution:
-Complete Control: Since all the hardware is contained in-house, businesses can control every aspect of their communication. This system also requires that the corporation employ IT professionals to setup and maintain the network.
-Possible Cost Savings: This solution is generally a one-time investment of hardware and services, and no further subscription/monthly expenses.
-Integrations: IT professionals can build off the system, creating APIs and custom integrations into a CRM.
-Industry Specific Regulations: Since an On-Premise solution offers complete control, businesses can be assured in following compliance regulations. This is especially important in the Healthcare field.
Hosted Cloud VoIP
With a cloud solution, all your communication nuts and bolts and responsibilities are handled by a provider. The only hardware your company may need to purchase are phones, routers, or network switches. With the network and service hosted by a provider in their data centers, it's as easy to go hosted as flipping a switch! Providers issue reoccurring fees for this service, which makes for a more affordable approach for small to mid-size businesses. MVDconnect is a great resource in finding the right VoIP provider, and fighting for the best price for our clients.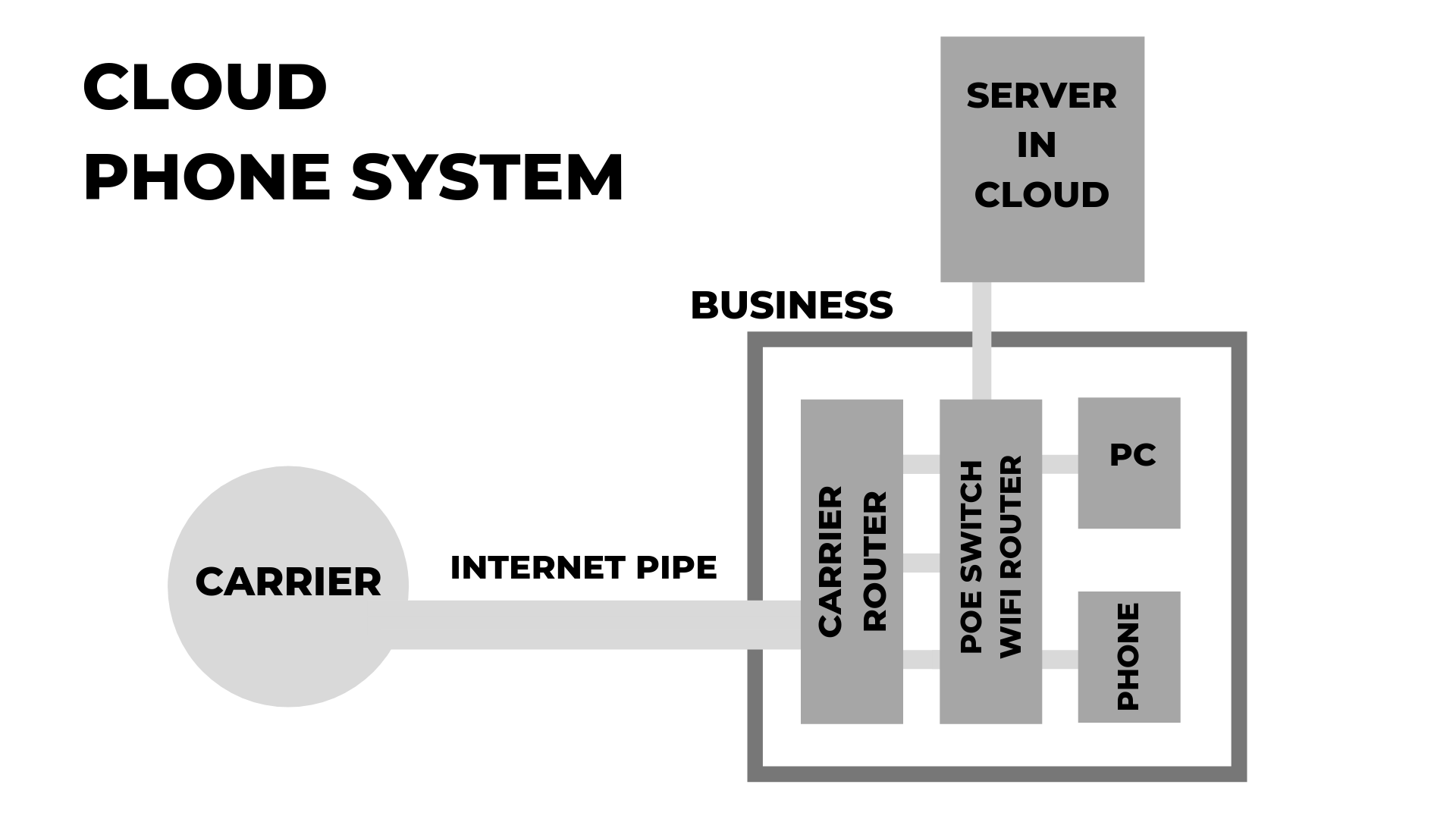 Benefits to Hosted Cloud Solutions:
-Subscription Model: No large, initial capital investment is required. Also, no need to hire in-house IT staff to maintain network, hardware, and service.
-Up and Running Fast: Solutions can be launched in days, versus weeks or months with an on-premise solution. Also, the setup and maintenance is done for you.
-Easier to Maintain: If your company communication needs change, it's simpler to make adjustments to a cloud hosted solution. With MVDconnect, just login to our online portal and submit requests, like adding new lines or changing a phone feature.
Hybrid
A Hybrid system takes the benefits of both systems, allowing businesses to use their own hardware and keep control of their communication platforms in-house, but also gain the benefits of the cloud. This system allows other branch locations of a company to use the same cloud service, without having to establish it's own communication infrastructure.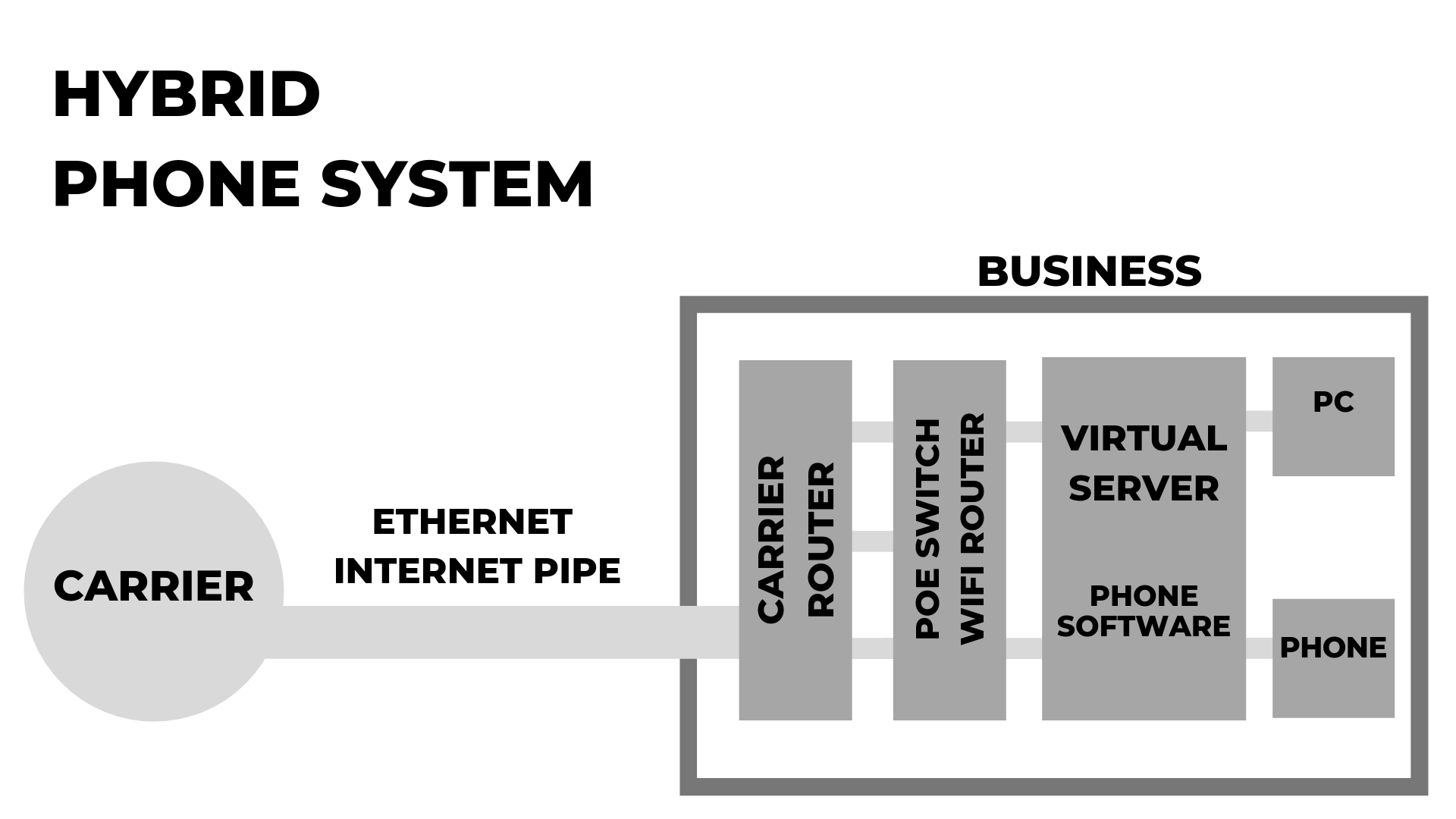 Benefits to a Hybrid System:
-Easier Transition: Companies utilize their existing infrastructure to deliver Unified Communication functions, without major interruptions to business. MVDconnect has experts on how to seamlessly integrate the two systems, to get the best of both worlds.
-Shared Cloud Service: With the hardware centrally located within an organization, remote locations can be delivered cloud service.
-Business Control of Network: With the hosted service running from a company's own infrastructure on-premise, the organization has personal control over the network and its security.
Choosing one of these three doors of phone systems: On-Premise, Cloud, or Hybrid, is a great way to start the process of launching or altering your business communication needs. Don't hesitate to reach out to us for a free consultation on your best approach, and what options fit your needs, budget, and timeline, to discover which phone system is right for you.