Modernize into One simple solution
Does Your Conference Room Look Like This?
Ditch the projector, TV, flip-chart, and whiteboard cluttering and dating your conference room. Instead, outfit your workspace with simple and efficient technology.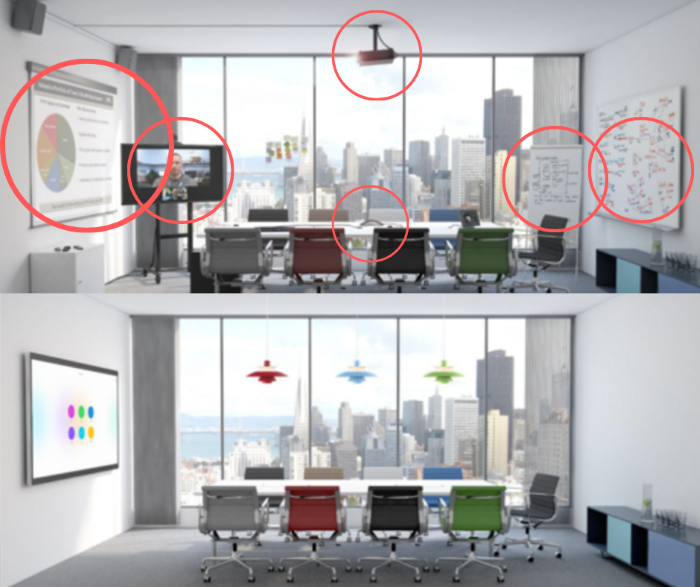 Your end-to-end Collaboration Solution
Smartboard & Digital Whiteboards
Communication is key to any project, but when your team can go beyond just communicating to COLLABORATING, then you have the ultimate advantage. Allow us to make Collaboration EASY. From consultation, to project management, to ongoing maintenance, we pull together the best solutions for your collaboration space.

Our competitors simply sell you hardware, leaving it up to you to integrate
We Match Software + Hardware
+We make Collaboration Tech Easy to Use for Everyone
+No IT Involvement to Run Meetings
+Right Tools for Employees and Vendors
+Industry-Leading Whiteboard Software
+Remote Conferencing- use you existing SFB-Google-Webex- etc
Boardroom & Training Room Solutions
With our Podium 24 inch interactive pen display, you can present while writing notes or illustrations with a cordless pen on the touch screen. Everything you write, is projected on whatever video display you choose.
By facing the audience while projecting to a large display, speakers can take questions, gauge understanding and adapt their presentations to drive home key concepts. Better training, better results.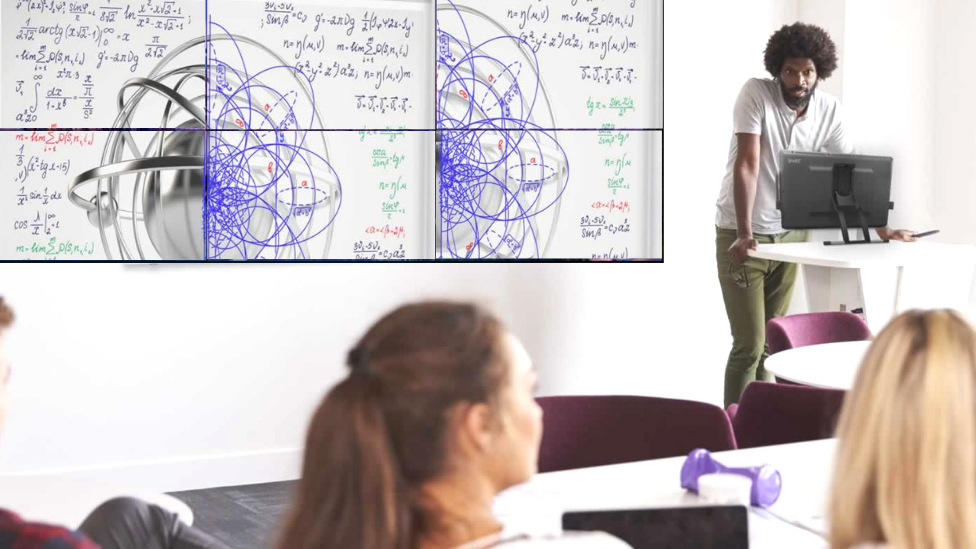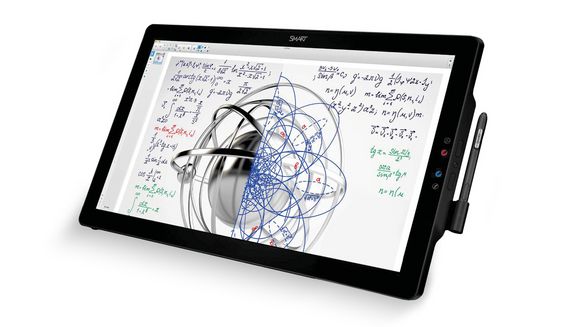 The Best Meeting Software
Start Meetings On Time
The CollabEase interactive smartboard utilizes a powerful, one-touch meeting room application so you can begin your conference with a simple tap.
Join Meetings
Start Applications
Launch Websites
Access Data and Content
Share Device Screens
Don't Lock Yourself to a Single Bridge
Integrate with Leading Conferencing and Collaboration Applications
89% of companies use multiple video conferencing platforms (Owl Labs). Your meeting rooms shouldn't lock you to a single provider.
There's no reason to change any of your existing tools or conferencing software. The CollabEase displays support the use of leading collaboration software or even a mix.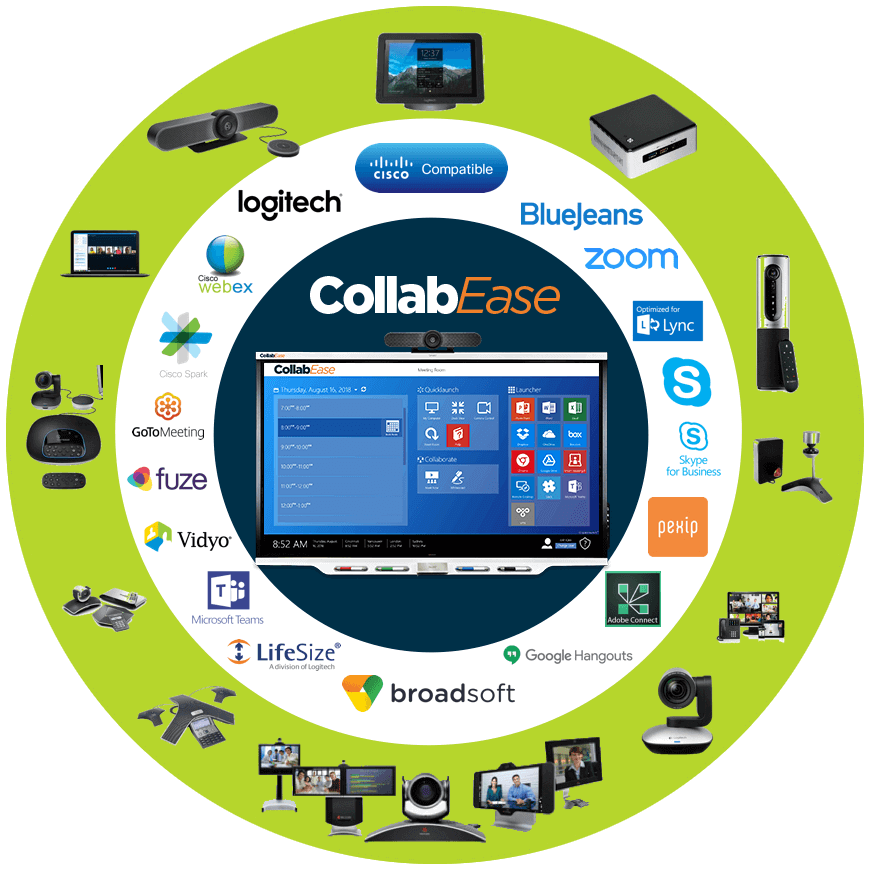 The Best Digital Whiteboarding Software
Brainstorm Effectively
Write, add images and upload files on an unbound workspace — one screen that expands as you work. Write over and into content, then save your work in the same file. Digital ink lets you write in almost any application, whether it be PDF, PowerPoint, Excel, AutoCAD, or others.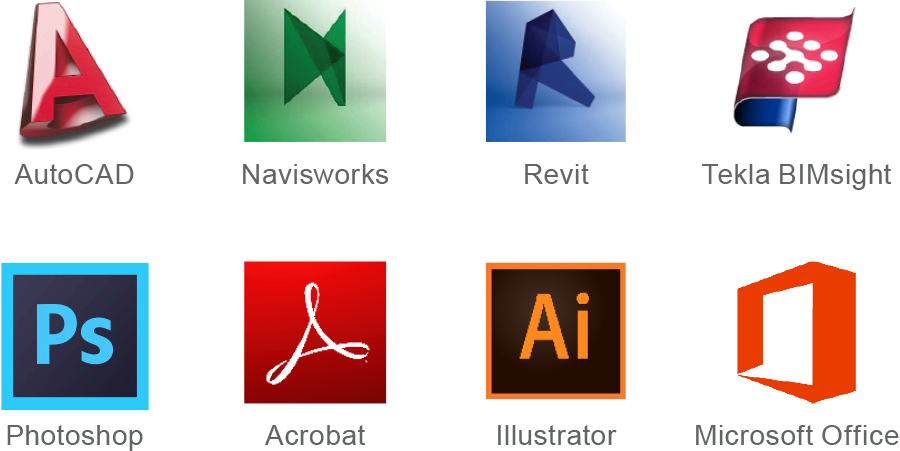 Built-in AirPlay, Google Cast, and Miracast
Wireless Screen Casting
Wireless screensharing makes it easy for colleagues to show whatever is on their Android, iOS, or Windows devices. It's ready to go — no apps, wires, or extra hardware necessary.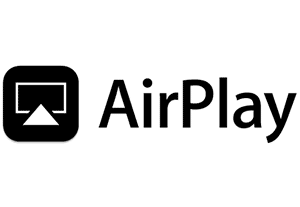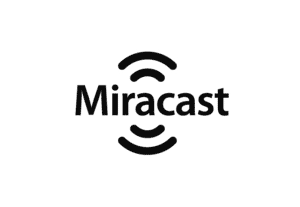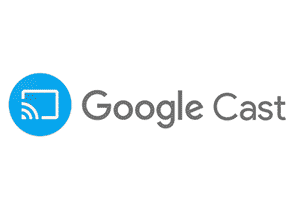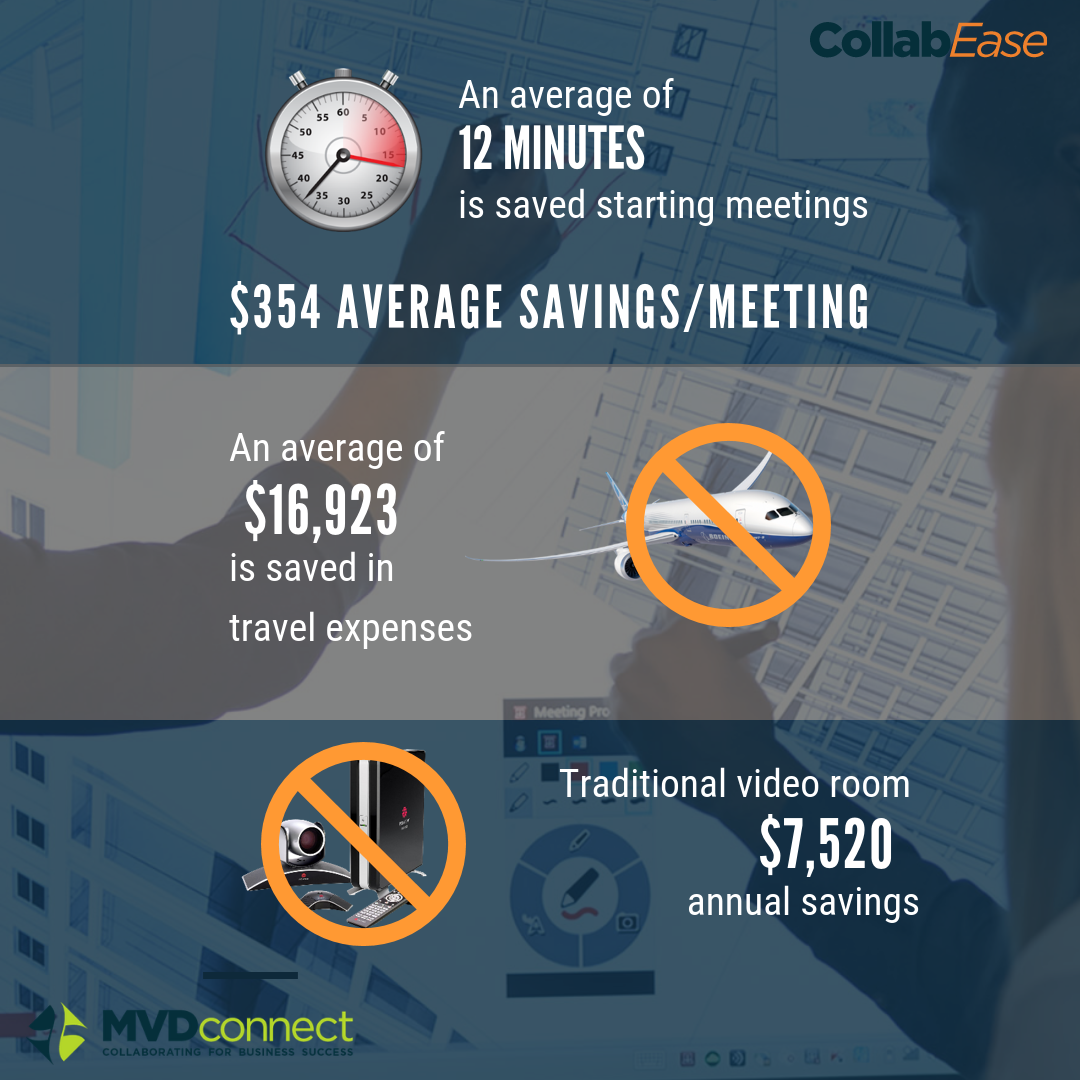 Source: Forrester Report. How Smart Companies Take Advantage Of Smart Meeting-Room Technology. New Tools Optimize Meeting-Room Utilization And Promote Effective Collaboration 
What Our Customers Are Saying
"I want to THANK YOU for the wonderful solution you and your team provided us for our new URUS office in Madison. We had a large group meeting (28 people in a room designed for 24) yesterday in the Board Room and the video wall and technology was a huge hit. The schedule to complete this project was EXTREMELY tight but your entire team worked diligently to make it happen. So THANK YOU!"
-Troy Klement, CIO of URUS
"The collaboration solutions have allowed for our remote staff to attend meetings seamlessly. Our nurses can stay at their stations and still participate. We're able to more efficiently hold meetings for our budgets, strategic planning, and resolve outcomes of issues. Being able to have a never-ending, scrolling whiteboard is so useful! MVDconnect has been there for us every step of the way. The other guys sold us tech and left!"
-CEO of  large local hospital in Cincinnati, OH
CollabEase Interactive Displays
Compare to the Competition
CollabEase Smart Board
Cisco Spark Board
Microsoft Surface Hub
Bring Your Own Conferencing Bridge
Built-in Web Browser
All 3 Major Screen Casting Options
(AirPlay, Google Cast, and Miracast)
Whiteboard Collaboration from Huddle to Boardroom
Interactive Presentations
Write into and over top your presentations
All-in-One Solution
We're committed to your privacy. MVDconnect uses the information you provide to us to contact you about our relevant products and services. You may unsubscribe from these communications at any time. For more information, check out our Privacy policy.