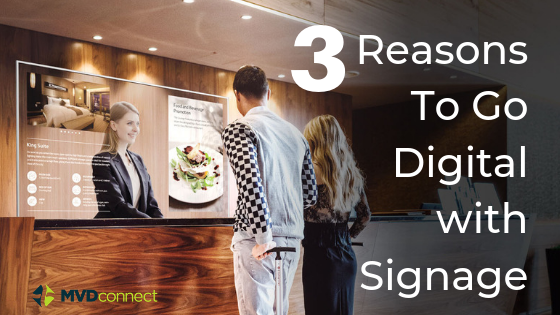 3 Reasons Why Companies are Going with Digital Signage
Have you ever browsed a menu at a restaurant and decided to go with the meal photographed, because it just looked so good? You can imagine (and practically taste) that burger when you see it. That's the power of Digital Signage!
There are 3 reasons why more companies are investing into digital signage. To narrow it down simply…
See It. Want It.
This principle translates well to most industries, not just restaurants.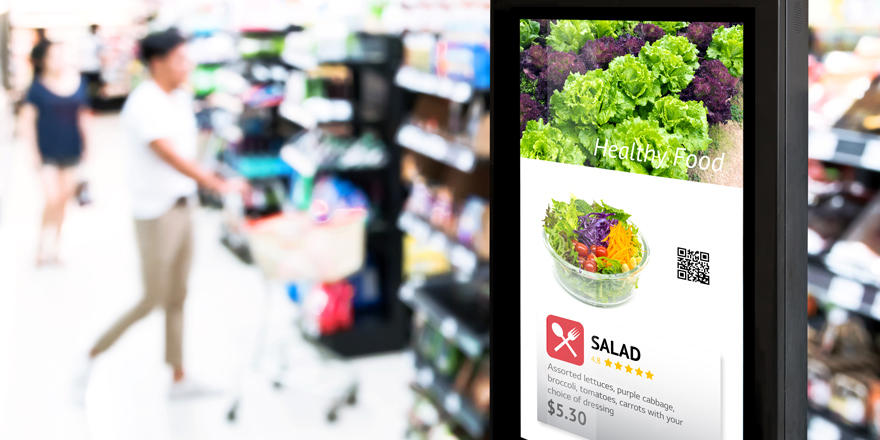 What's the key message you want to convey to your customers and potential customers?
Digital Signage is popping up everywhere. You see displays in airports, retail stores, restaurants, but, it's having a growing place in corporate establishments, too. Any entity that wants to communicate to patrons and visitors can surely benefit and gain a ROI. More companies are investing into digital signage for their visual strategy, and here's why:
3 Reasons Why Companies are Going with Digital Signage
1. Digital Signage is Always Current – No more waiting on the printer to make a change to your signage! Our commercial displays feature embedded system-on-chip (SoC) technology. SoC allows creation and revisions to be updated and managed across a digital signage network, or to just one display. Make these changes via computer, tablet or smartphone from anywhere! Welcome guests, promote a product, or share a map of your facility with digital signage greeting them at the door.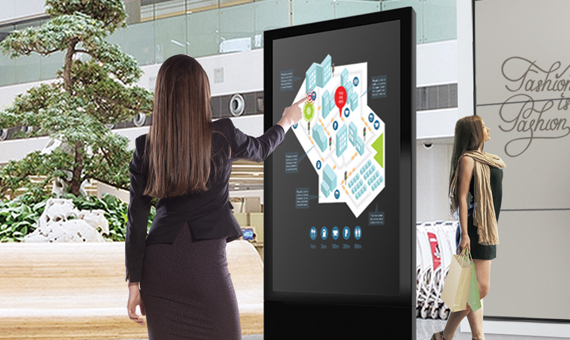 2. Digital Signage Becomes a Sales Associate or Attendant – Digital Signage provides product and service info guests can access themselves, as soon as they enter your facility. Since more and more people prefer to help themselves, this is a huge benefit! In fact, according to this study, 67% of respondents preferred self-service over speaking to a representative.
Digital Signage can also be a tool for suggestion selling and up-selling at the point-of-purchase. Not only does it help boost sales, the touch screen technology takes this benefit one step further, by allowing the viewer to navigate themselves through product information at their own pace. Nielsen Consumer Survey found that the companies who implemented Digital Signage, realized a 33% increase in additional sales.*
Companies are following their patrons' preferences, empowering them to become informed, and helping them reach their decisions faster with a smart digital signage strategy.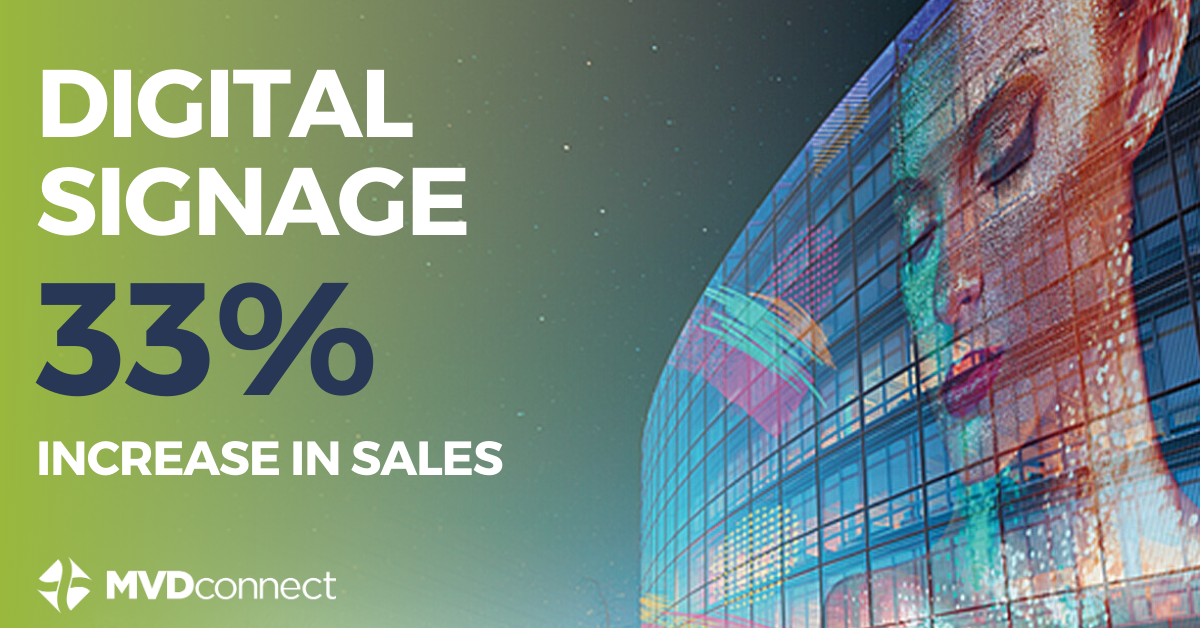 3. Digital Signage is Cost-effective – Since digital signage is alive, the waste of re-printing signage, brochures, and flyers to advertise is eliminated. Companies experience a ROI very quickly, and are able to deliver their newest message immediately.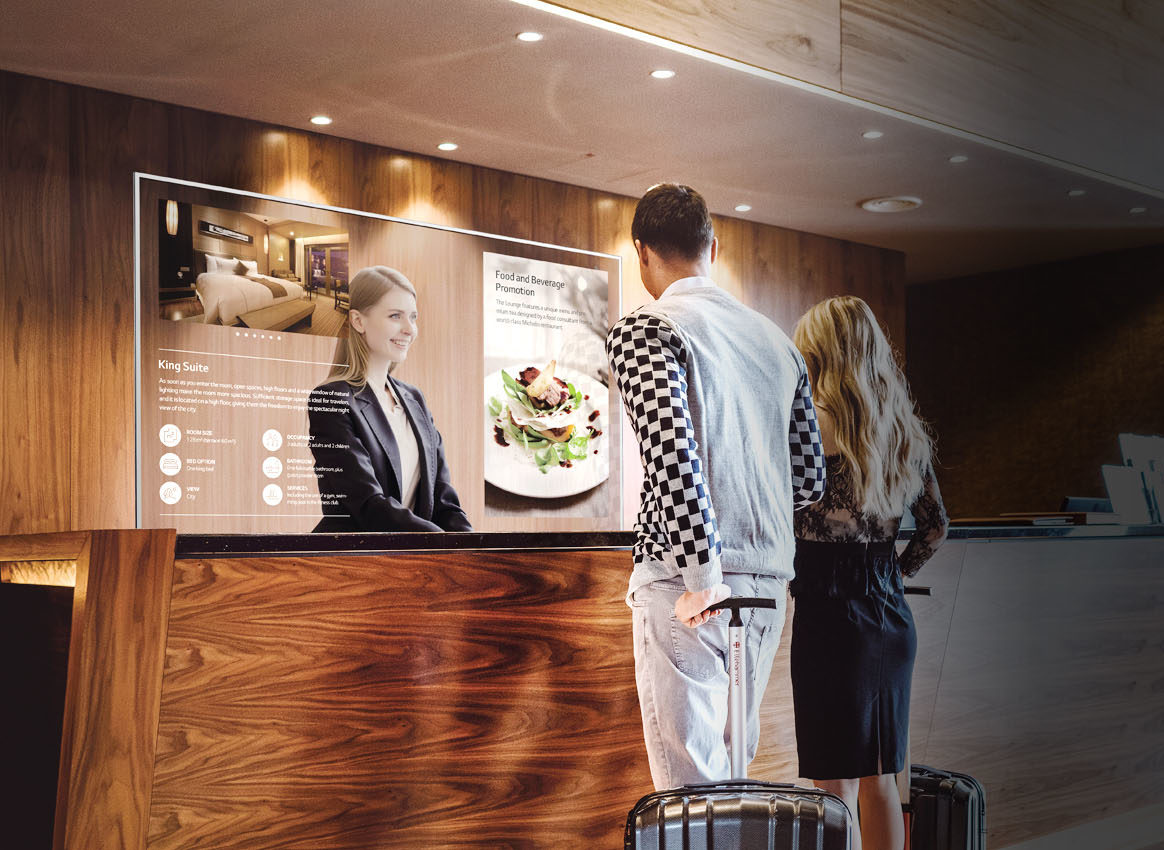 Also, can we just say, that the picture quality, dynamic imagery, and interactivity of digital signage also presents a professional and engulfing experience for your guests, that leaves an impression and memory of your company's message!
We Can Help You Implement the Right Solution
Businesses of any size have a benefit and a ROI to gain when making the shift to Digital Signage. These flexible and useful visual displays have a place and purpose everywhere. We've worked with several companies on implementing digital signage in entries, receptions, meeting rooms, training rooms, and board rooms. There are loads of options and customization for your unique use. How would you use digital signage at your company?
Visual Strategy is our game, and we can help you develop that plan, and smartly execute. Since one-size doesn't fit all for digital signage and video displays, reach out to get a free consultation, and learn about the options for your best implementation.
Source: Nielsen Consumer Survey https://revelsystems.com/blog/2017/06/20/why-digital-signage-is-the-next-big-revenue-driver/