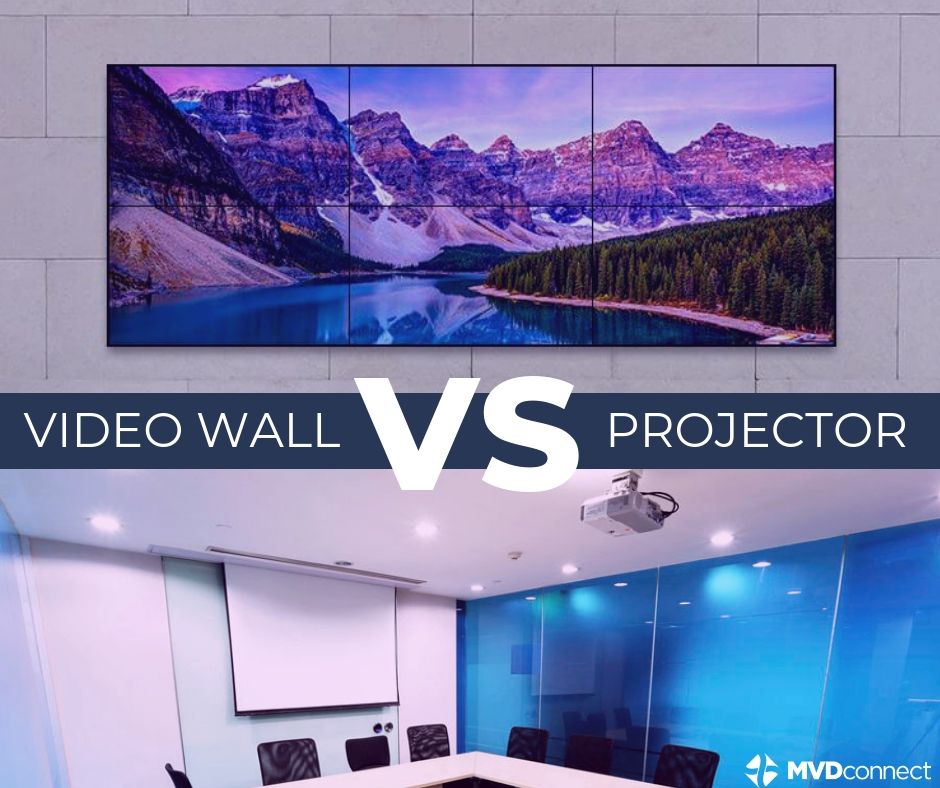 Video Displays vs. Projectors
If you're updating the technology in your meeting room, chances are you've had the discussion about whether to incorporate video displays vs. projectors and screens.
For years we've been using projectors to share our ideas and experiences. Whether it was Grandpa pulling out his slides to share about his fishing trip, to today's 3D cinemas engulfing you into the action of a movie scene, projectors have evolved in their use and picture quality over time.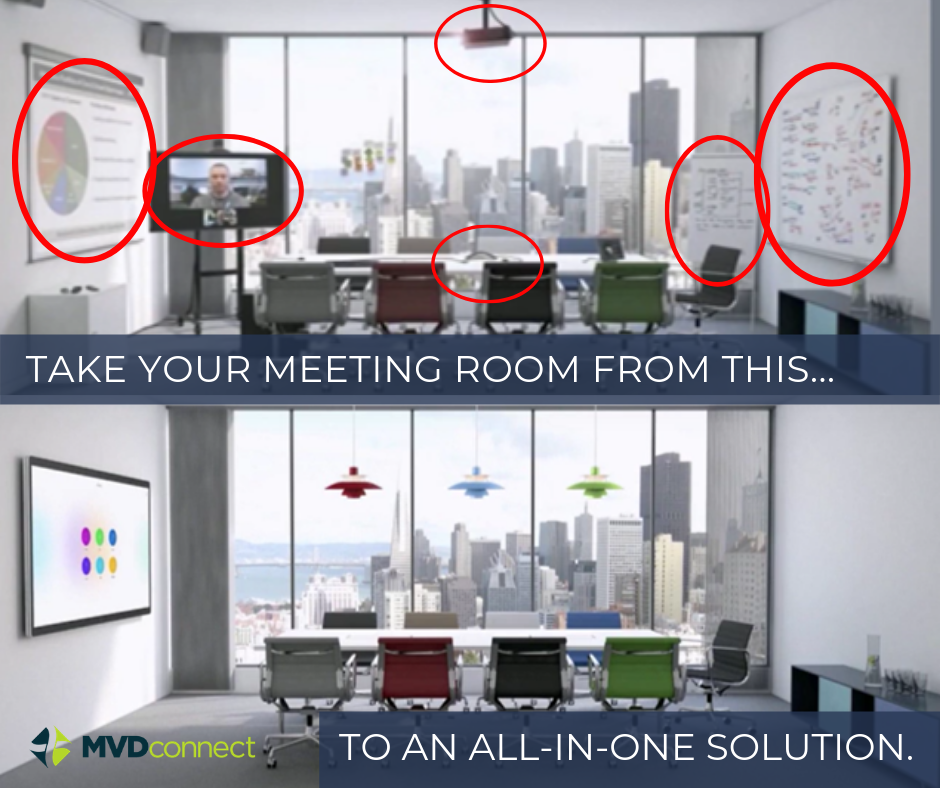 Projectors are also typically what we find in most conference rooms, with their buddies, flip-chart, TV monitor, and whiteboard.
However, larger and smarter video displays are stepping into the meeting room, and are becoming much more cost-effective and interactive, too. Custom design video walls that meet your specific business needs, while also providing a statement showpiece when clients and visitors grace your boardroom, has been a common driver for many of our customers.
So which is best? Classic projectors, or innovative video walls?
We are currently presenting both options to a client of ours and thought that this side-by-side would be beneficial for anyone who has a conference room. These are helpful first-steps to consider when beginning the process of updating your conference room technology video displays vs. projectors
Video Displays
Video Displays Pros:
Quality picture, color, and contrast
No matter the lighting, always perfect picture.
Able to integrate with other technology, like our Podium624 that allows you to project your notations on the video wall.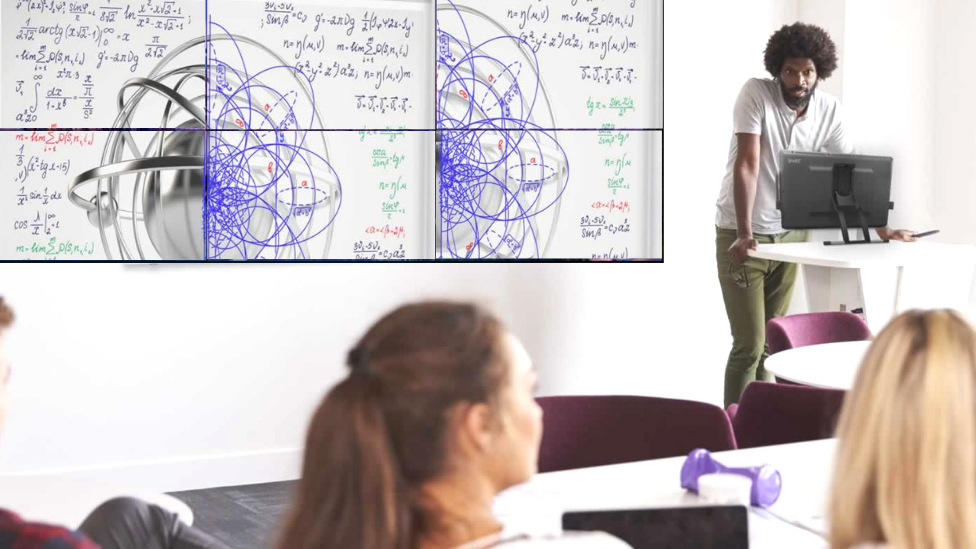 Combine screens for a unified video, or segment each individual screen for multiple images.
Easy access to perform maintenance.
Always on – display advertising while not in use during meetings.
Can have interactive touch/whiteboarding capabilities.
Connect with multiple users.
View-able at any angle in the room.
Configure the number of panels to fit your wall.
Video Displays Cons:
Must have a dedicated wall
Projector
Projector Pros:
Flexible to fit and be used in any size room
Familiar technology for IT to install and maintain
Easy and quick to replace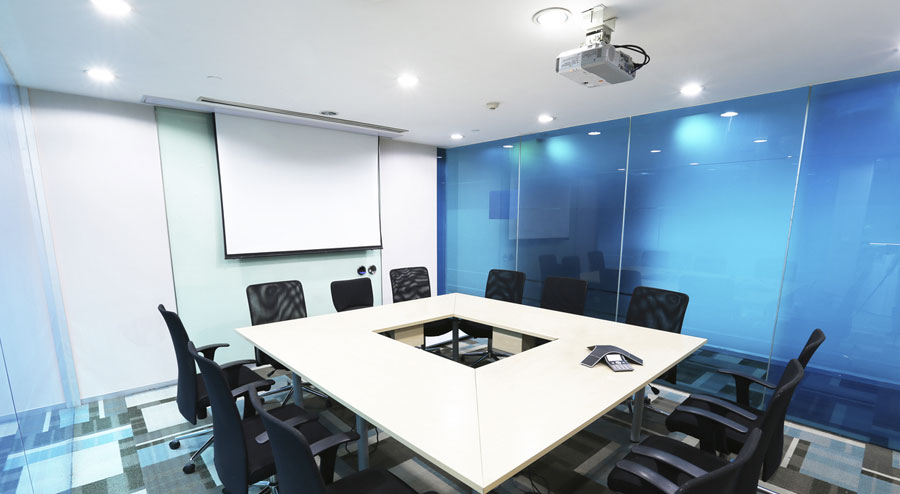 Projector Cons:
Continually need to invest in bulbs
Need a ladder to perform any maintenance
Have to keep one wall bare
Limited to one user, driving the content
Need a screen to project onto
Presenters at the front of the room, can block the projection on screencast shadows
Picture quality not as high
When comparing video displays vs. projectors at a high level (without getting too technical), you can start to realize which direction might be best for your organization. With other things to consider, like audio, collaboration software, and dedicated PC's, understanding what foundation in technology to use is a great way to help kick-start a project of upgrading your conference room.
We're always ready to help. Allow us to serve you with a free consultation, and together, build a custom solution best for your space and budget.