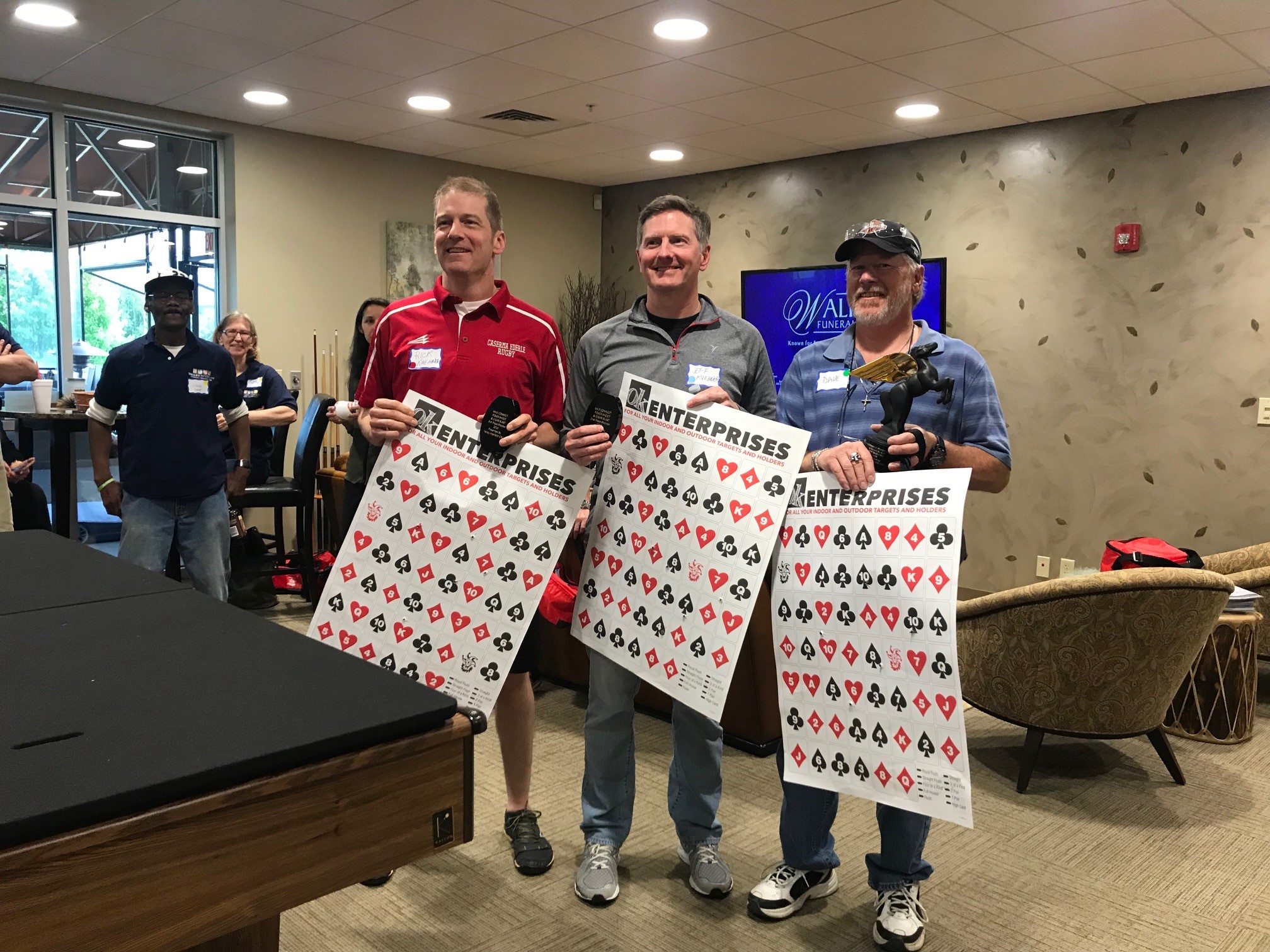 Taking a Shot at Poverty
Every year, MVDconnect proudly steps into the role of title sponsor, for the Valley Interfaith Community Resource Center's (VICRC) Poker Shoot & Cigar Blast. This event held at Premier Shooting & Training Center in West Chester, Ohio, is a fundraiser to help support the mission of VICRC, to build self-sustainability in our under-resourced communities in Cincinnati.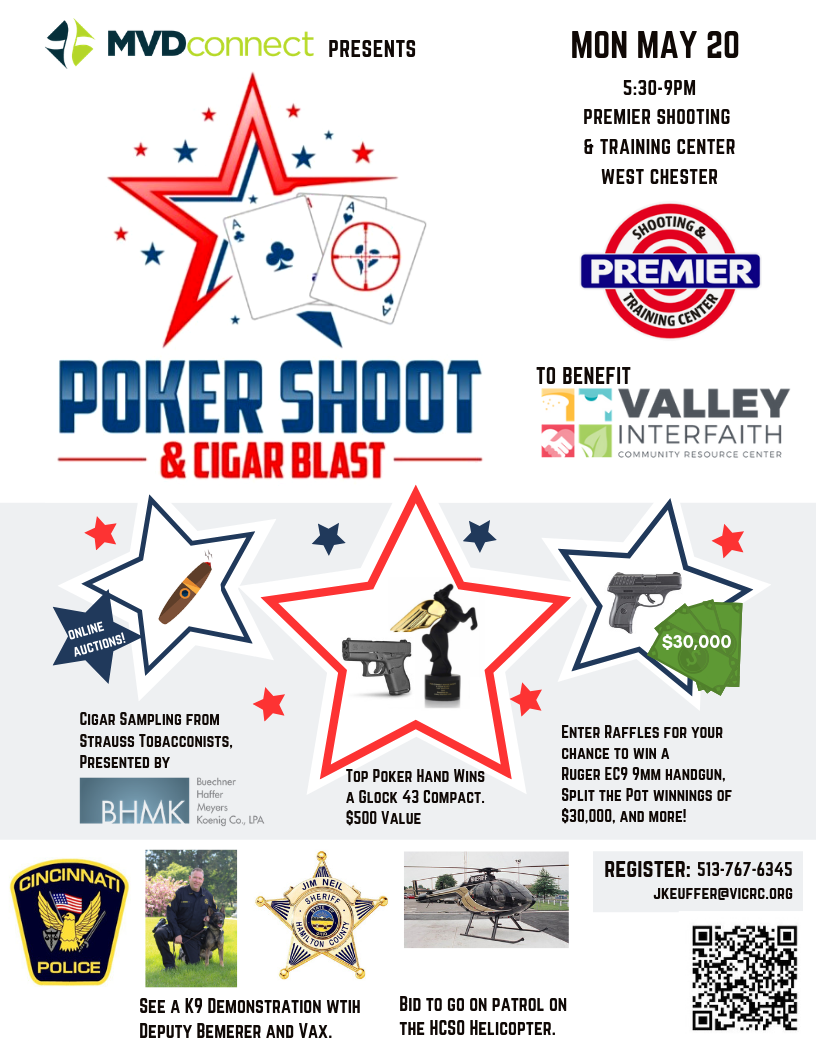 On May 20, 2019, MVDconnect teammates and other contributors and supporters of the cause, gathered to give back and have a lot of fun! The Poker Shoot & Cigar Blast's main event, was a competition to shoot the best poker hand on targets at the range. In addition to the shoot, the event also had raffles, a cigar sampling, a Cincinnati Police K9 demonstration, barbecue, and silent auction, with prizes that included a trip on patrol with the HCSO helicopter!
MVDconnect is honored to be a part of this event and contributor to this organization. To learn more about the amazing things Valley Interfaith Community Resource Center is doing and to contribute, visit https://www.vicrc.org/.