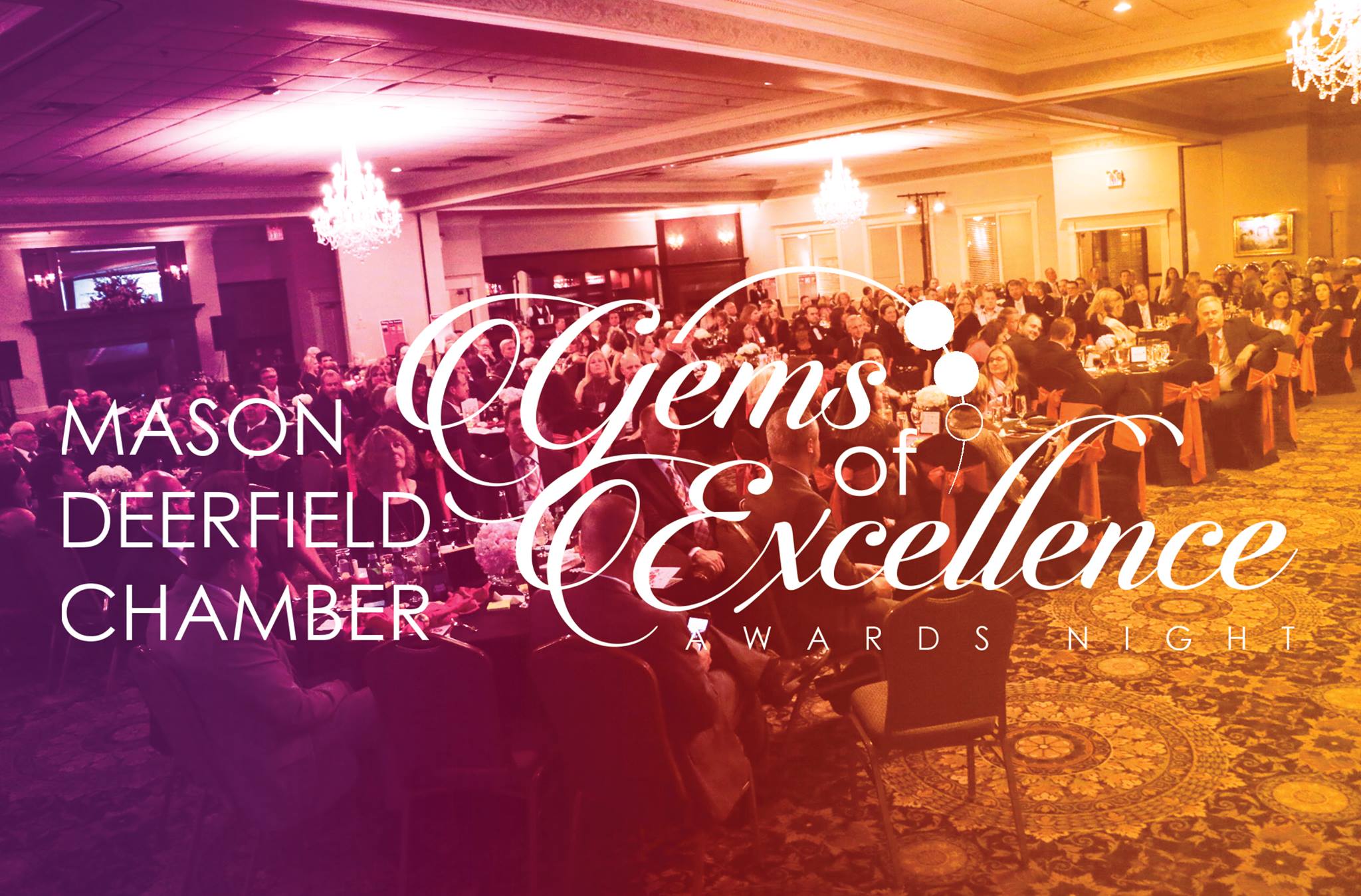 MVDconnect Nominated for Business of the Year
Mason, OH (October 30, 2018) – MVDconnect is honored to have been nominated by the Mason Deerfield Chamber of Commerce (MADE), for the MADE Business of the Year Award, presented at the 2018 Gems of Excellence Awards Night on October 25, 2018.
This black-tie optional event held at the Manor House, proved to be the premiere event of the year for the Mason Deerfield Chamber of Commerce. This strolling dinner affair celebrated the many accomplishments of 2018 and set the standard for a successful 2019! This event was themed around the members being gems in the business community: valuable, admired for excellence, and prized for perfection.
MVDconnect aligns itself with the Mason Deerfield Chamber of Commerce's mission to advance the interests of business and make Mason Deerfield, and our surrounding communities, a great place to live, work, visit, play, and invest.
Jim Lake and Selby Chidemo were pleased to have accepted the nomination on behalf of the staff of MVDconnect. MVDconnect is proud to provide excellence to our customers and community.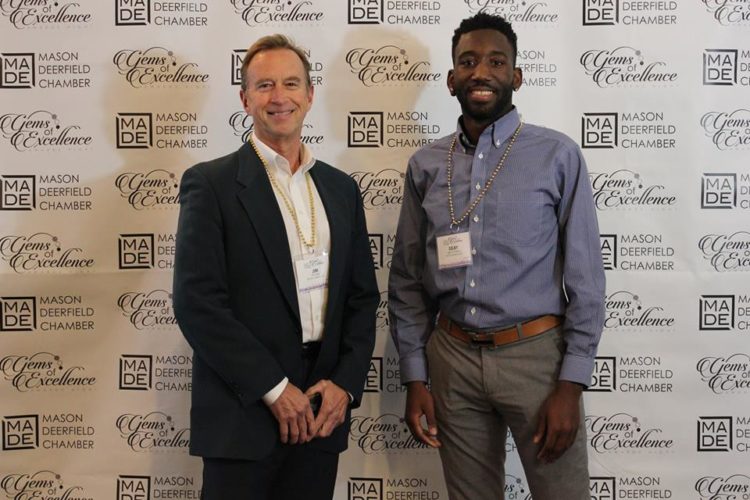 About MVDconnect
MVDconnect provides next-generation communication and collaboration solutions including Strategy, Roadmapping & Design, Manager Voice & Data, Cloud VOIP, Carrier Services & Management, Legacy PBX Support, Networking & Infrastructure, Video Conferencing, and Interactive Displays. Its trusted customized communication solutions have helped businesses be more productive for more than 26 years.
About Deerfield Mason Chamber of Commerce
Celebrating 50 years of memories, the Mason Deerfield Chamber of Commerce is the lead collaborator and catalyst organization that ensures the Mason-Deerfield area is a vibrant place to visit, live, and do business. The Mason Area Chamber of Commerce, in its beginning, was proud to have a small part in working with the businesses and residents to help establish the growth in Mason. The Mason Deerfield Chamber is proud to continue that legacy today. http://www.madechamber.org/
Contact:
Kandice Powell, MVDconnect
Sales Support Administrator
513-707-6547