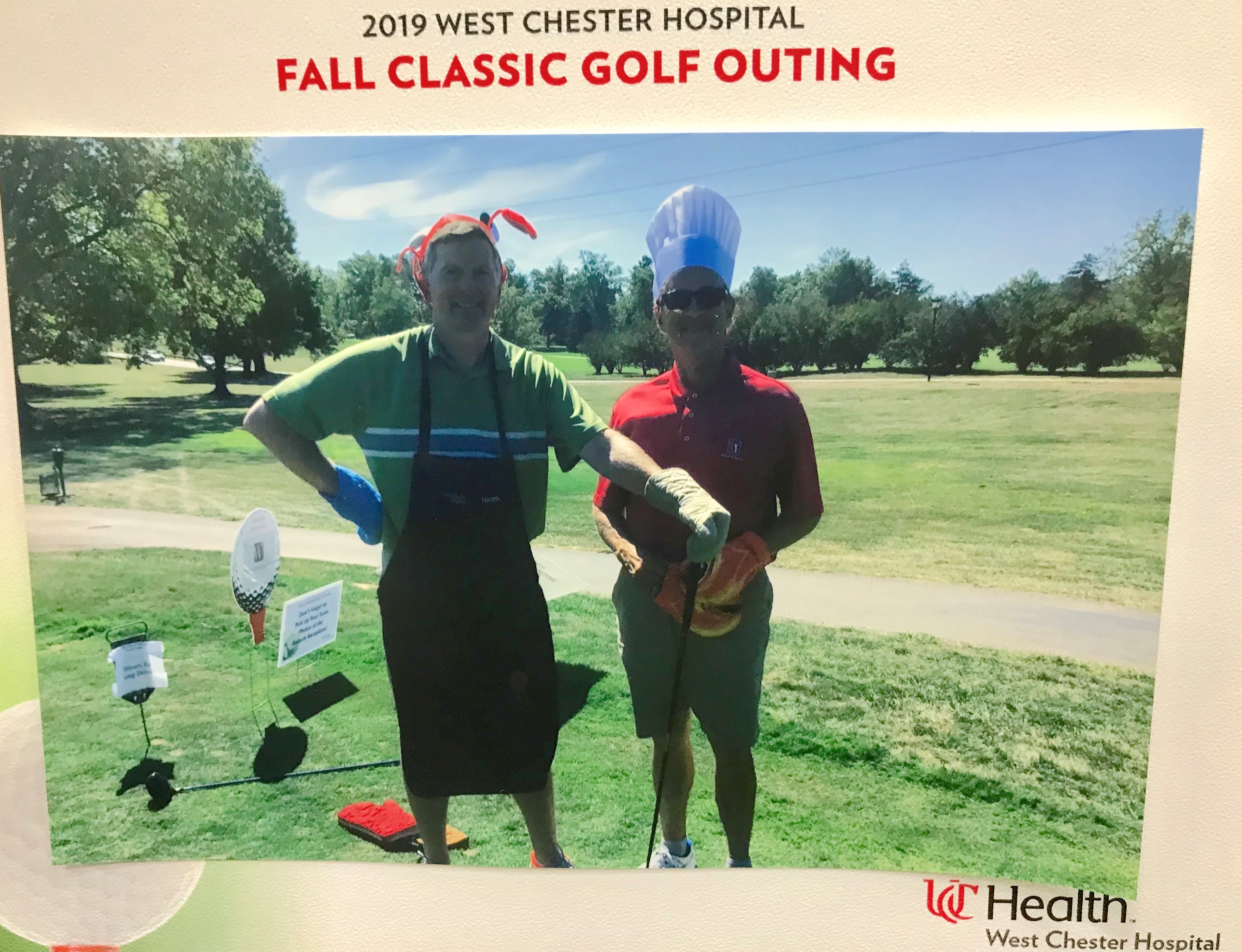 8th Annual Birdies for Brains
On September 27, 2019, a couple of our goofy golfing teammates got together to play for a cause.
They attended the 8th Annual Birdies for Brains event, organized by UC Health. The event's proceeds benefited the West Chester Hospital's Patient Care Fund for neurosurgical enhancements, and its annually awarded student sponsorships.
Birdies for Brains was hosted at the City of Mason Golf Center. This year's theme? Cooking! Teams were organized in a 4-person scramble, and had to golf with oven mitts and other fun cooking accessories.
The event successfully raised nearly $35,000, and will be responsibly applied to better the healthcare experience and well-being of the community.
MVDconnect is proud to support West Chester Hospital, and the amazing work this organization does with clinical expertise and compassion with research and teaching. UC Health provides patients with options for even the most complex situations. Learn more about UC Health