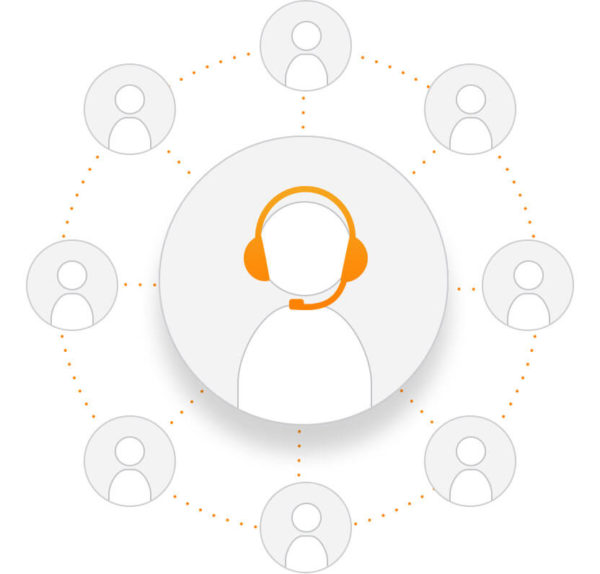 You'll Have Them at "Hello."
Imagine a seamlessly running call center, with the capabilities to manage inbound calls in a cloud-based platform. Our cloud offerings include features to enhance call agent mobility, productivity and supervision, without extra hardware and software to manage, meaning cost savings for you. Our cloud-based platform provides a comprehensive suite of both Agent and Management Applications to integrate with your business's established technologies and processes, but still allows for customizable call recording and provides call analytics.
Confidence that All Incoming Calls are Supported Effectively
Ensure business continuity under any network condition and at any time, during or after business hours. From our web-based or downloadable client, perform call-control and advanced call distribution (ACD) functions virtually, from agents' desktops for IP Phones, analog phones, or soft phones.
Follow-the-Sun Customer Care
Provide seamless service using a single number for distributed call center locations in multiple geographic locations.
Time Saving Tools
Analytics Delivered to Improve Performance Track interactions and improve efficiency with real-time and historical reporting and powerful analytics.
Ensure Call Handling Call Center offers a range of call distribution policies, from linear or simultaneous to skills-based or weighted.
Control Costs and Focus on Productivity Call Center uses a pay-as-you-go model with predictable recurring monthly fees, and the hosted platform frees in-house IT staff to focus on other pressing projects.
Create Virtual Call Centers Quickly establish call centers with just a broadband connection—with no additional hardware, PC-resident software or traditional phone lines.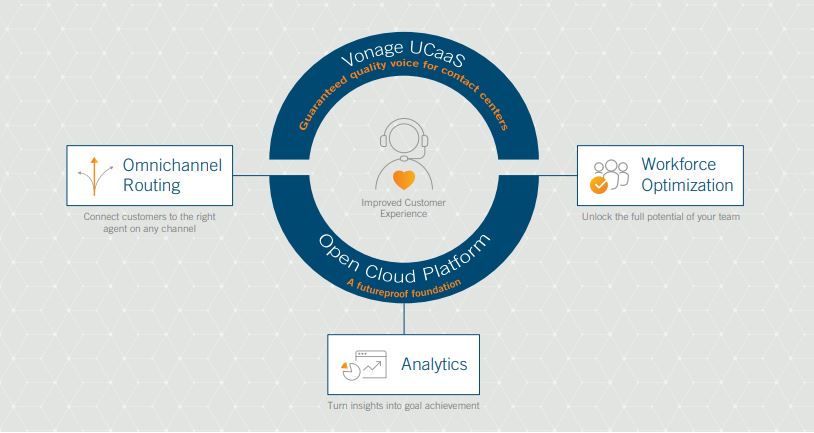 Be the Best in Serving Your Customers
Omnichannel Routing Each customer has unique and individual needs, and has a different preference in how they would like to communicate with your business. Interact with customers via voice, voicemail, email, chat, advanced Interactive Voice Response (IVR), or voice portal. You can even start a conversation over email or chat, then upgrade to a phone call.
Automatic Call Distribution (ACD) – Smart call routing and queuing.
Enhanced ACD – Advanced queuing when call center is not staffed. Maximum wrap-up timer sets an agent back to available.
Agent and Supervisor Clients – Intuitive client interface for greater agent productivity and management oversight.
ACD State Synchronization – Synchronization through the web agent or IP phone interface.
Call Center Reporting – Preset real-time and historical reports in graphical and tabular form.
Music On Hold and Comfort Announcement – Callers are welcomed with a greeting, then by music or advertisements and periodic comfort announcements, in audio or video format.
Unified Front-End Web Portal Provisioning – Single point of entry for provisioning all Call Center services and client applications.
Overflow – When the call queue is full, incoming calls can be forwarded to an overflow phone number.
Agent Log In/Log Off – Calls are only presented to agents who are on duty, and agents can log in to several call centers.
Hoteling for Extension Mobility – Agents can log in at any available workstation while maintaining unique user settings.
Service Integration – Any personal service, such as Call Forwarding, Call Notification, Call Screening and Voice Messaging, can be assigned to a call center agent to customize the call center group. May also be integrated with Hosted Call Recording.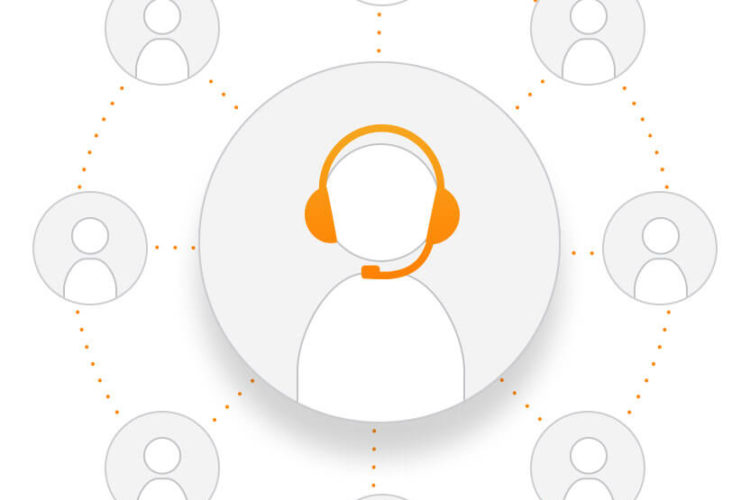 Give Call Center Agents Features They Need
Call Control Functions – Auto Answer, Hold, Transfer, Conference, and Supervisor Escalation.
Agent State Control Functions – Agent Login/Logout, Ready, Not ready and Wrap Up.
Agent Activity Report – Agents can see real-time statistics directly on desktop.
Improve Supervision and Customer Experience
In Addition to All Call Center Agent Features:
Agent Monitoring and Supervisor Barge-In Supervisor Queue Monitoring and Management Supervisor Dashboard Real-Time and Historical Reports