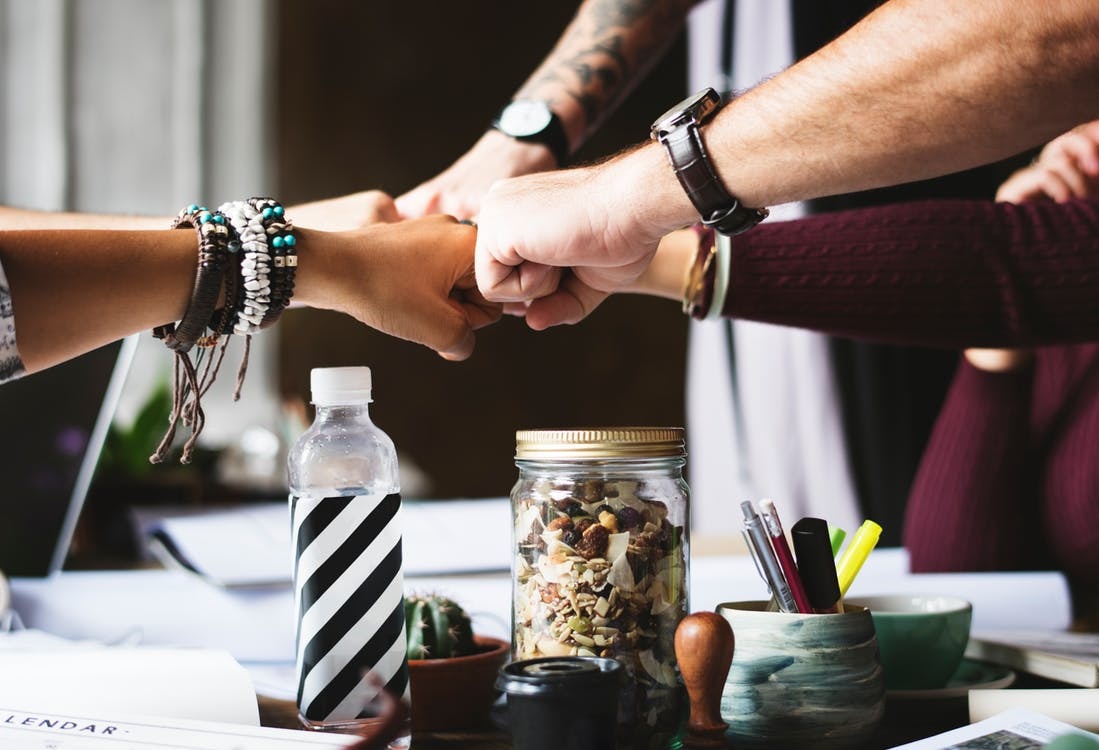 Finding Your Groove with Team Collaboration Apps
The office is no longer defining how businesses collaborate and communicate. There's become an overabundance of collaboration applications that are flooding into the workplace, providing workers everywhere with a new way to collaborate with one another, all on a platform that's just right for their needs. Integrating this software within your organization prepares your workers and office for the future of work, resulting in boosted productivity and employee happiness.
Think back to your last team meeting. Unless your company has already integrated some sort of collaboration technology and is actually using it, it's a relatively safe assumption that there was one person leading the meeting. He or she was most likely standing in front of a smudged whiteboard or blurred projector, going over a specific topic. Yawn. Sure, you can raise your hand or offer up a suggestion or viewpoint, but it's up to the leader and how they integrate your ideas into the meeting that defines how collaborative your team was. I wouldn't define this as a truly collaborative meeting, so why should you?
Check out these awesome alternatives to outdated whiteboarding and presentation tools here.
An amazing perk of working in the digital age is the ability to connect with people and talent with collaboration tools, regardless of location or department. This type of collaboration brings different voices, perspectives, specialties, and opinions into the same virtual space, helping to solve problems and brainstorm new ideas. No one misses a beat as team members can reflect on meeting notes, edited documents, and brainstorming sessions whenever they want.
Now that we've briefly covered business collaboration and its role in today's workforce, what are some examples of collaboration applications that businesses are taking advantage of?
Slack
Slack is a cloud-based team collaboration tool that simplifies communication and is believed by many to soon replace email. You can use it across multiple devices, upload and share files, integrate with other apps and services, like Skype, and even create custom emojis.
BlueJeans
BlueJeans is a cloud-based video communications solution that gives its users the flexibility to join videoconferences with a web browser, desktop applications, or smartphone. You can also make your meetings more productive by combining workflows, like your scheduled meetings and group chats, and integrating with popular business apps.
Azendoo
Azendoo is a work tracking application that helps you organize your work, plan team projects, share documents and sync with your team, outside of email.
Google Hangouts
Group collaboration has been made super easy with Google Hangouts. Connect with up to 10 of your coworkers using instant messaging, video chat, SMS, and VoIP features for free, over any smart device or computer.
Deciding on the right collaboration tools for your business is no easy task. There are so many platforms out there specializing in different things, that in order to choose the right one for you, it needs to check off all the boxes of your requirements. MVDconnect is a communications and collaboration expert with over 26 years of experience. For a free consultation on your collaborative needs, give us a call at (888) 843-1683 or click here.