Expand Your Collaboration's Horizon: Comparing Traditional Tools with SMART Technologies
Blog Article | Posted by Melissa Burns |

Jun 01, 2017
---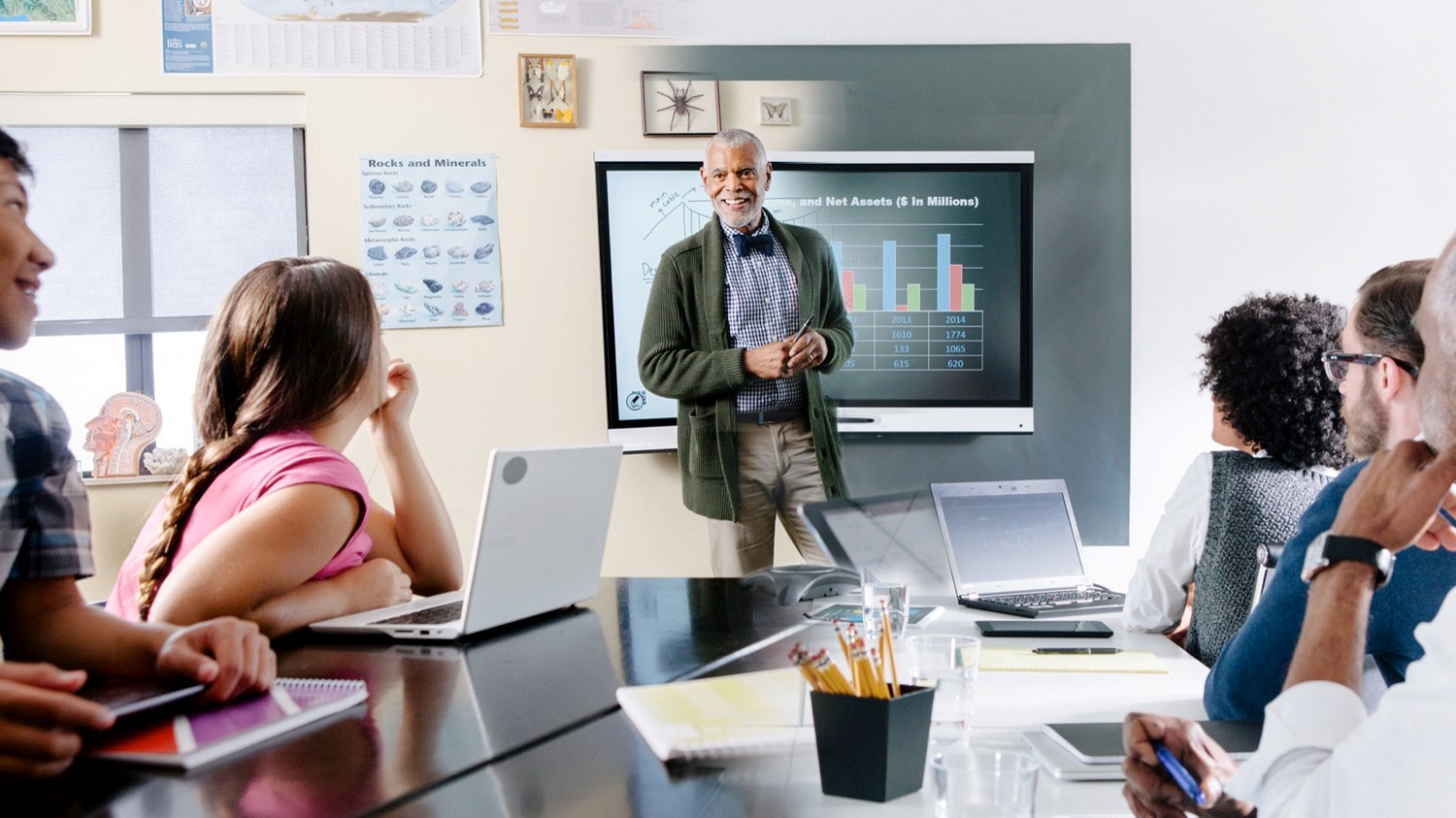 ---
Collaboration has quickly become everything in the business world. As more and more people are working remotely, it is growing more common to see the use of technology during meetings and presentations in place of "traditional" collaboration tools. Businesses are investing in interactive displays and digital whiteboards to encourage collaboration and engagement from all participants, regardless of geographic location or time zone, and improve internal and external communication.
While the interactive whiteboard is nothing new (they've been around since the early 90s), a negative connotation has remained among many of its early adapters. They have been notoriously hard to use, display poor quality content, and were commonly paired with noisy, high maintenance video conferencing products. However, fast forward to the interactive whiteboards of 2017 and school technology has finally merged with the business world. Early users clinging to any skepticism will be blown away by today's displays.
Comparing Traditional Collaboration Tools with SMART Technologies
Traditional Whiteboards
Yes, the traditional, dry-erase whiteboard is the more inexpensive, upfront cost. However, many businesses are left paying a much higher price in the long-run because of lost efficiencies and effectiveness due these non-interactive collaboration tools. While we are living in a world filled with remote participants, many are left feeling unengaged with grainy whiteboard photos and visuals via video conferencing and the inability to interact or add notes to the meeting. After a meeting concludes, everyone is forced to take a blurry photo of the whiteboard notes to reference back to later.
Projectors
It is still very common to see projectors with chords running in every direction in the conference rooms and offices within organizations everywhere. Conferences, training sessions, and meetings have a place for projectors, but are limiting engagement with those who are using them. Ideally, projectors are used in collaborative sessions that do not require whiteboarding and you only need to screen share your laptop, display images, or show a slideshow presentation.
SMART Technologies
SMART Technologies has been in the interactive whiteboard and display industry since the beginning. Having been recently acquired by Foxconn in 2016, an international manufacturer for notable products like the iPhone, Kindle, and Xbox One, its most recent line of affordable, collaboration products combine the functionalities of the traditional whiteboard and projector, plus more! Organizations can brainstorm and whiteboard ideas, write from anywhere in the world, search on a web browser, and deploy crisp audio and visual conferencing to engage the remote participants.
SMART Room System with Skype of Business
The SMART Room System with Skype of Business is an executive conference room in-a-box. By combining SMART's industry-leading interactive displays with the power of Skype for Business, businesses can write over any business document, hear and see remote teams as if they were in the same room, and make any meeting more effective. The SMART Room System with Skype for Business is available in 65" and 84" single or dual display configurations.
SMART kapp iQ
The SMART kapp iQ streamlines your organization's work efforts, communications, and collaboration tools onto an affordable, interactive touch display with Logitech's one-touch bundle for video conferencing plus the Intel Nuc. Gain instant access to digital whiteboarding, instant messaging, web browser, video and audio conferencing, screen sharing capabilities, remote desktops and documents, and so much more – all within a single pane of touch glass. The SMART kapp iQ is available in 65" and 75".
SMART kapp
Never take a blurry photo of your meeting's whiteboard notes ever again! The SMART kapp digital whiteboard enables you to scribble notes with an ordinary dry-erase marker and share notes in real-time to anyone with an internet connection. Using the SMART kapp app, scan the board's QR code for a secure Bluetooth connection and seamlessly link up to 250 users. Save your notes on your phone, tablet and PC with a tap of your finger. The SMART kapp is available in 42" and 84".
Google
Coming soon! MVDconnect will be partnering with Google to enable our customers with the power of its collaboration tools. The newly released Google Jamboard gives your team creativity without limits on a 4K interactive display. Bring ideas to life that work with your phone and tablet, regardless of your team's location. The Google Jamboard is available in 55".
Quicklaunch 2.0
Coming soon! MVDconnect is currently demoing the upcoming release of Quicklaunch! The newest version of Quicklaunch combines all its current attributes with a new, oversimplified layout, integrates with Google's G Suite – Gmail, Google Docs, Google Drive, and more! – and gives you the option to bring wireless screen sharing to all your meetings.
If your communications and collaboration tools are outdated and hindering your business from being the best that it can be, but you're not sure of the right product for you, contact MVDconnect to speak with an experience representative. Call (888) 843-1683, email marketing@mvdconnect.com, or contact us here.
---
---
---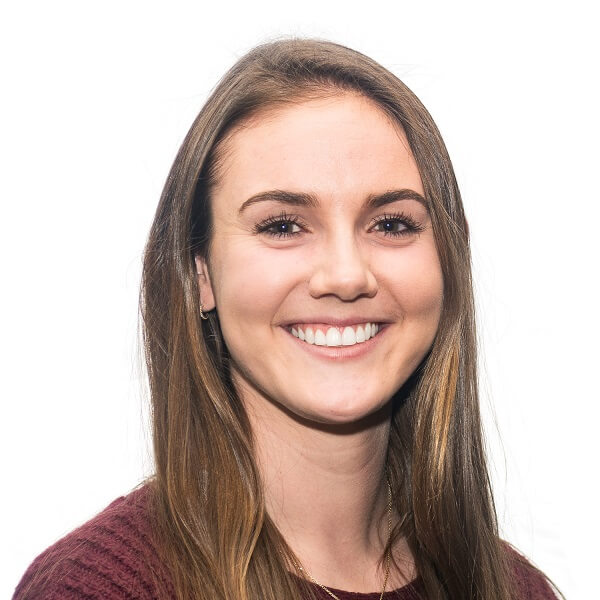 AUTHOR
Melissa Burns
As the Marketing and Social Media Coordinator, Melissa works to grow and develop the customer base of MVDconnect with a fresh and creative perspective. She helps maintain the company's online presence with social media platforms and blogging. Additionally, she creates marketing strategies that differentiate MVDconnect from competition.