Description
Cordless (DECT) Headset(NA)
Spare Cordless (DECT) Headset for North America.
Does not include DECT Headset Charging Cradle.
For use on 5330/5330e/5340/5340e/5360 IP Phones.
Requires: 50005521 Cordless (DECT) Accessories Module (NA)
Get the Bundle: 50005712 Cordless (DECT) Headset & Module Bundle contains both 50005521 and 50005522
Recommended Minimum System Software:
3300 ICP, Release 8.0,
UR1 SX-200 ICP,
Release 4.0 (UR3) 5000 CP,
Release 3.0 Not Supported on SIP Phones.
Specifications
Warranty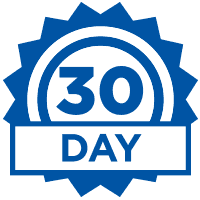 30 Day Manufacturer Warranty