13th Annual American Cancer Society Cincinnati Golf Classic
Blog Article | Posted by Melissa Burns |

Jul 06, 2017
---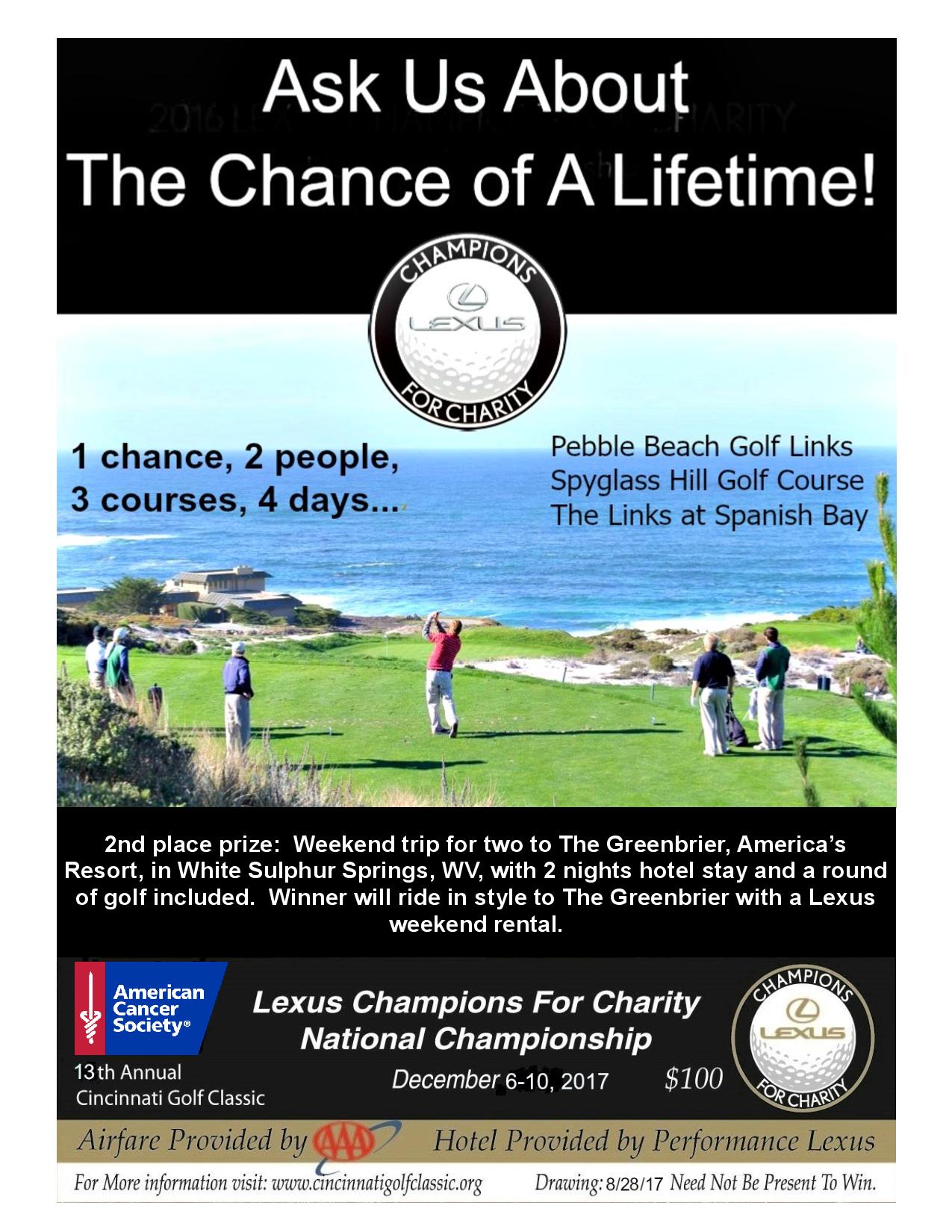 ---
Save the date! Join the fight against cancer at the 13th Annual American Cancer Society Cincinnati Golf Classic on Monday, August 28th, 2017 at the Kenwood Country Club.
REGISTER/DONATE ONLINE HERE: http://www.cincinnatigolfclassic.org/
Hit the green and help the American Cancer Society fight back against cancer by joining us for the Cincinnati Golf Classic. Show off your best swing, and enjoy a day of golf like no other! We hope to see you on the course.
LEXUS CHARITY RAFFLE: http://www.cincinnatigolfclassic.org/lexus-champion-raffle/
Performance Lexus has teamed up with the American Cancer Society to offer a chance to win a twosome in the Lexus Champions for Charity Tournament at Pebble Beach Resorts in Pebble Beach, California December 6-10, 2017. The event includes rounds at Pebble Beach Golf Links, Spyglass Hill, and The Links at Spanish Bay. Performance Lexus takes care of your lodging, Lexus Champions for Charity pays for golf, meals and local transportation, and AAA provides your airline tickets! There will be several hole-in-one opportunities to win Lexus automobiles.
New this year, we are including a second place prize where the winner will take home a weekend trip for two to The Greenbrier, America's Resort, in White Sulphur Springs, West Virginia, with 2 nights hotel stay and a round of golf included. Winner will ride in style to The Greenbrier with a Lexus weekend rental.
Tickets are $100 each and there are only 500 available! Get a multiple ticket discount by purchasing 2 tickets for $175 or 3 tickets for $250.
For more information, contact Debby Rosen at debby.rosen@cancer.org or (888) 227-6446, ext. 4700.
---
---
---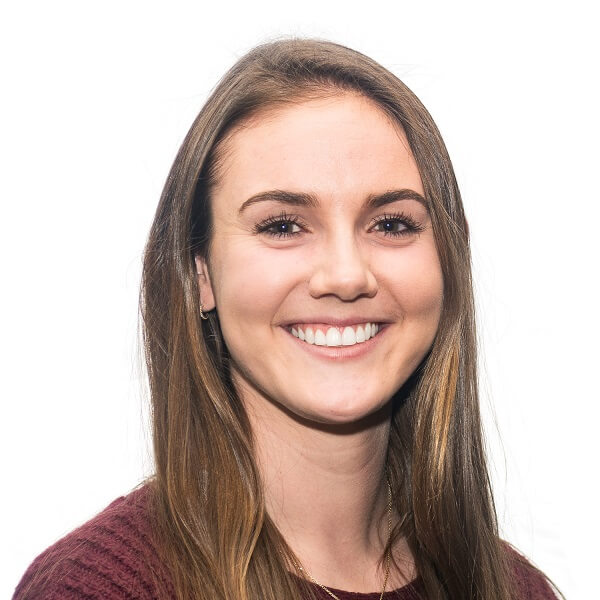 AUTHOR
Melissa Burns
As the Marketing and Social Media Coordinator, Melissa works to grow and develop the customer base of MVDconnect with a fresh and creative perspective. She helps maintain the company's online presence with social media platforms and blogging. Additionally, she creates marketing strategies that differentiate MVDconnect from competition.