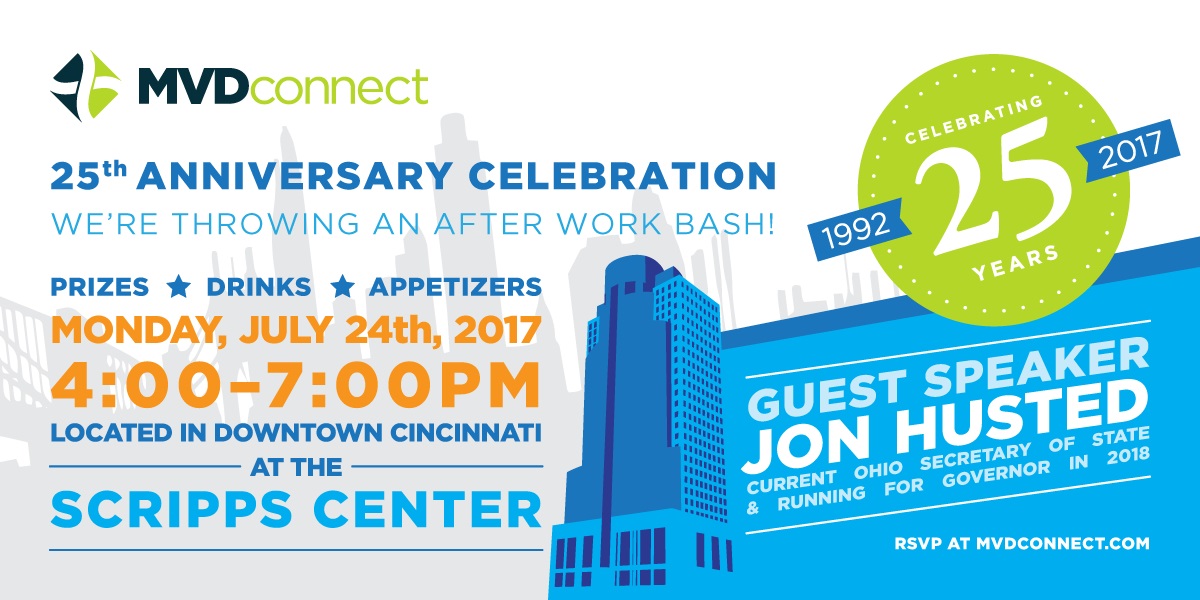 Jul 24, 2017 at 4:00pm

|

Event

We are proud to announce that MVDconnect is celebrating 25 years in 2017! We wish to express our sincere gratitude to all those who have supported us over the years. It is because of you all that we are able to celebrate this milestone and continue to serve our customers every day.

In recognition of our 25 years in business, we would like to invite you to our MVDconnect 25th Anniversary Celebration on Monday, July 24th from 4:00-7:00PM! Join us in downtown Cincinnati for drinks, appetizers, prizes, and special guest speaker Ohio Secretary of State Jon Husted.