Maintain Business Continuity and Data Connectivity with Automatic Failover to 4G LTE
Let's face it, outages occur and an internet or data failure could stop any business in its tracks. How much revenue could your business lose each hour it's down?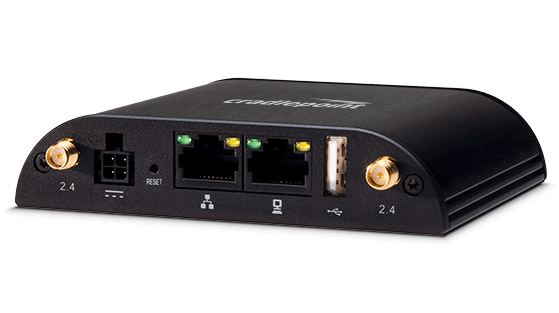 Mitigate risk and protect your business, using WWAN failover solutions and 4G LTE.
100% Uptime
When your wired Internet connectivity experiences a service disruption (in some areas this happens several times a month) your business is exposed to risks of lost revenue, productivity, and customer experience issues. Upgrading to a more robust wired connection or bringing another pipe into your building, comes with a significant price tag.
Wireless WAN failover using 4G LTE can automatically provide the non-stop connectivity access you need to conduct business efficiently and cost-effectively when your primary goes down for any reason.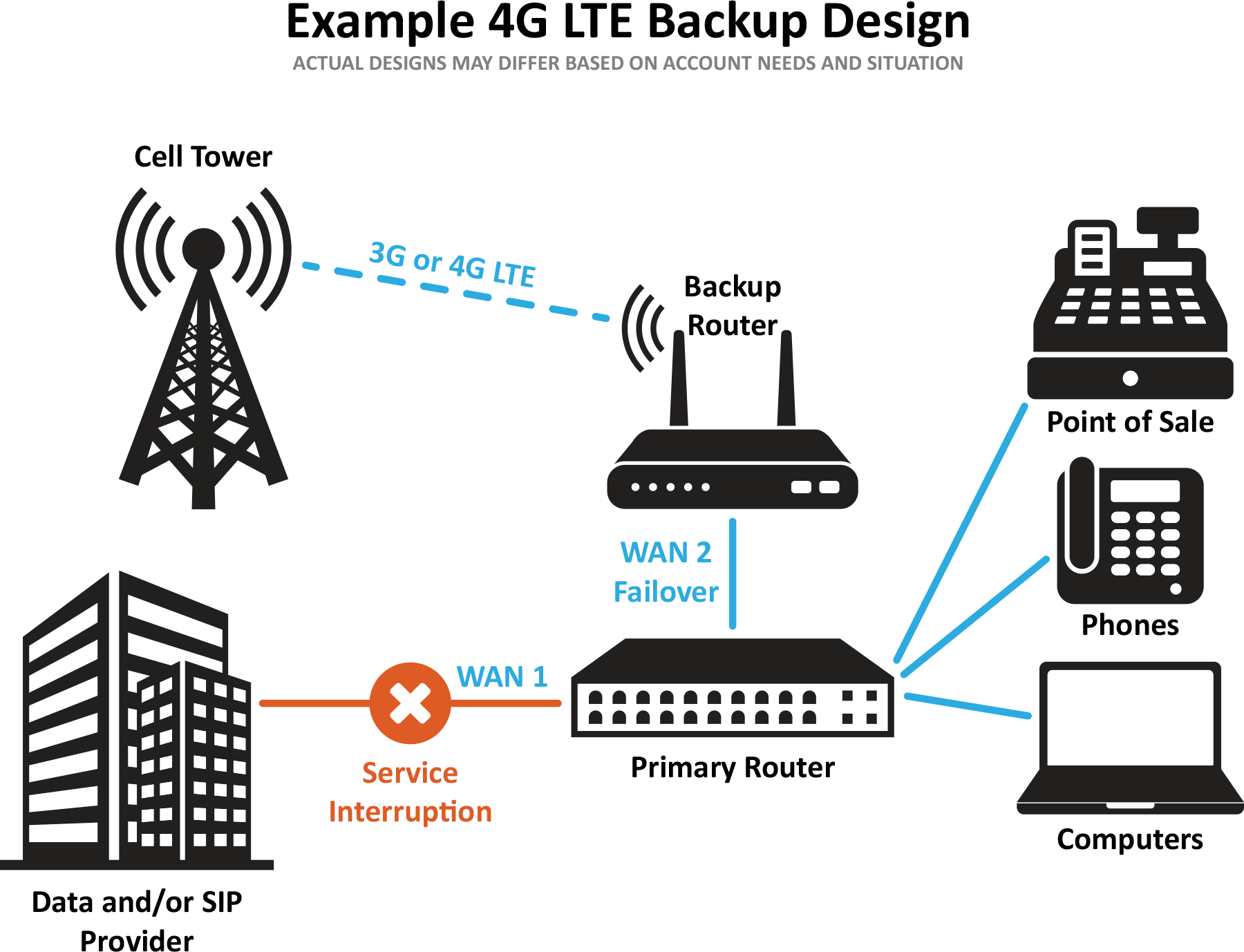 Automatic Failover in the Event of Interruption
This solution can be easily deployed in existing networks, new network turn-ups, or rapidly deployed for mobile business locations like pop-up stores or construction sites.
We can also set up a solution on your existing network or a new network with minimal inconvenience to you. Solutions may vary a bit depending on your needs.
In the event of a service interruption of the primary WAN connection, the router will automatically switch over to the cellular network. We could also limit the cellular connection to only your most critical applications if needed.
Custom Continuity Solution Process
We'll work with you to develop a custom business continuity plan so your most critical applications — voice, point of sale, CRM, etc. — will stay available during an outage. MVDconnect will also utilize best-in-breed manufacturers and technology to carry out your plan.

Minimize disruption and downtime — don't spend one more day worrying about what happens when your data connection goes down.
Sierra Wireless provides wireless coverage throughout North America to ensure managed connectivity for mission critical applications on a temporary, permanent, or backup basis.
99.9% guaranteed connectivity – Sierra Wireless combines the reach of major carriers, best-in-class hardware, and professional services to meet the demands of any environment.
Urgent and temporary applications – Temporary connections can be installed within days, keeping your projects on schedule. When you are finished, Sierra Wireless will de-install the equipment for you.
LTE connectivity in remote and challenging RF environments – Sierra Wireless's patented Maestro antenna responds to changes in your environment with automatic or scheduled re-optimization, without the need to dispatch a technician.
Failover and true redundancy for peace of mind – Extended outages and slowdowns can result in lost revenue and productivity. Sierra Wireless's backup solutions provide you with true redundancy and diversity by offering continuous monitoring, usage alerts, and automatic failover.
Customized solutions to fit your enterprise's needs – Solutions can be installed in days for short-term and long-term agreements, based on your needs.
MVDconnect has partnered with Cradlepoint and cellular carriers to provide a quickly deployable solution with many benefits.
Redundancy – 4G LTE provides a completely diverse and redundant path to your landline services
Main-office availability everywhere – ensure your network is available from anywhere — even during an outage
Never say "no" to a sale – protect your Point-of-Sale systems for maximum uptime
Speedy Recovery – minimize disruption and downtime with automatic failover
Cost effective – extremely cost effective especially when compared to bringing in new backup lines or the cost of lost business
We have also partnered with other manufacturers in the event that another product fits your organization's need better.